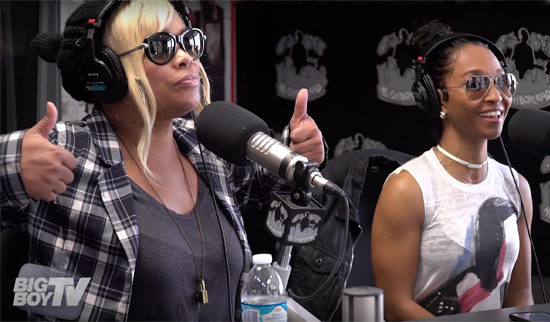 Timing is everything, and the right time has come for TLC to make their comeback.
Last week, T-Boz and Chilli released their new single "Way Back" featuring Snoop Dogg, the first taste of their much-anticipated fan-funded album. While promoting the song in Los Angeles the ladies stopped by Big Boy's Neighborhood on Real 92.3 to talk about the single, forthcoming album, the love they have for their fans, and T-Boz shared the funniest Chilli and Michael Jackson story.
When sharing some of the troubles they encountered with the recording process of the album, they explained much of the delay was caused because of dealing with the crazy schedules of multiple songwriters and producers.
TLC have asked fans to help them name the album, which they haven't decided on yet, but the project is still due out on June 30.
Watch the full interview below.