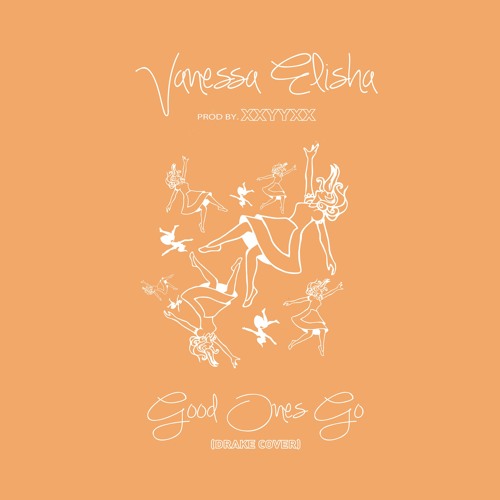 Australian singer/songwriter Vanessa Elisha has returned with a brooding cover of Drake's 2011 track "Good Ones Go," off his Take Care album. The contrast between Vanessa's sultry vocals and the gritty production, by long-time collaborator XXYYXX, combine perfectly to create a fresh future R&B performance.
According to Vanessa, the cover happened by accident when she found herself struggling to write in the studio one night. Given that a lot of people cover Drake's music, she was apprehensive about releasing it, but sometimes these things happen for a reason.
"I opened up this 8-bar loop and I immediately heard the cover over it, so I just started recording it for shits and giggles," said Elisha. "It wasn't really meant to be anything. So many people cover Drake and I didn't want to be corny about it, but the more I worked on it the cooler it got. This is definitely one of my favorite Drake vocal and lyrical performances."
As avid Drake fans would know, "Good Ones Go" isn't a full song; but an interlude that follows the song "Cameras."  The way that Vanessa has reinterpreted the interlude has made for a unique and a standout performance, separating it from the countless Drake covers out there.
Take a listen below.
Vanessa's version of "Good Ones Go" is also available on Spotify and iTunes now. Stay tuned for a brand new original track from her very soon.