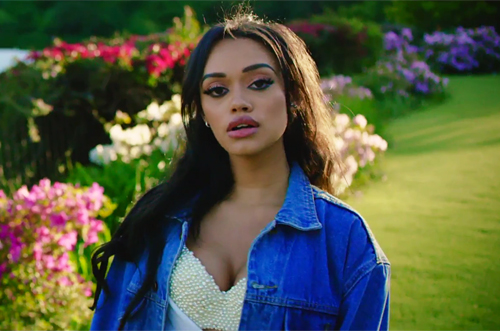 Get ready to party with Def Jam's latest rising star, Brenda Mada.
Born in Madagascar and raised in Belgium, the 18-year-old tri-lingual beauty has released the music video for her debut single, "House Party," and it's going to make you want to stay in and party with your squad rather than hitting the clubs.
The infectious pop/R&B jam finds the teen singer, who was discovered on YouTube, addressing an issue she discovered upon moving to America as a teenager.
When Mada relocated to the states she felt restricted not being able to go out like teenagers in Europe, where 16-year-olds are considered adults. In response to the age restrictions she decided to start throwing her own parties and we all know house parties are a cherished American past time. The low-key lit anthem is complimented by Mada's sweet raspy, hypnotic tone.
Remember the name Brenda Mada and check out her video below.