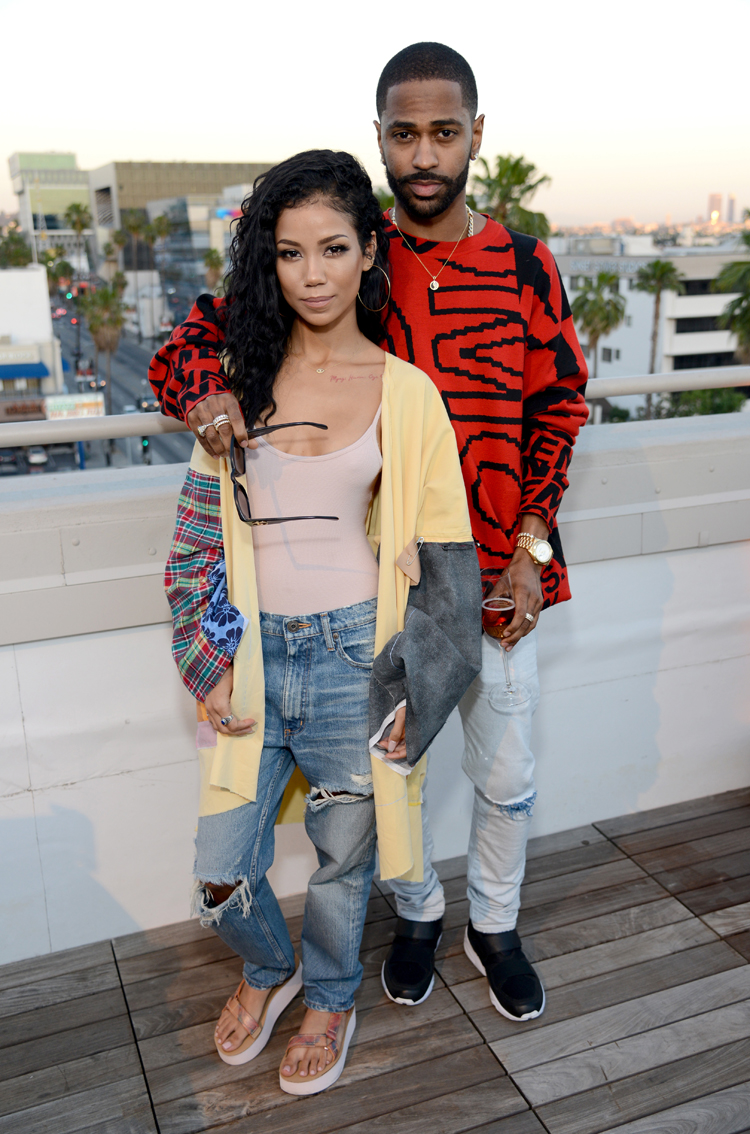 On Monday night (May 1) in Los Angeles, Jhené Aiko celebrated the launch of her latest Teva collection with a swanky, private dinner party on the rooftop of the NeueHouse penthouse.
The songstress wore an ATM bodysuit paired with Moussy denim and a Thompson Street Studio by Susan Cianciolo and Kiva Motnyk kimono from the Hammer Museum.
Jhené mingled with friends and media as she previewed the collection ahead of its May 2 public launch. Guests enjoyed a vegan-inspired dinner with the artist who talked about the inspiration behind her second collection with Teva.
Beau Big Sean also showed up to support and celebrate her new collection.
The Teva x Jhené Aiko collection is a fusion of Teva's most iconic sandal silhouettes and the singer-songwriter's daring yet eclectic style. Built with the adventurous soul in mind, the three exclusive shoe styles are available beginning May 2 at Teva.com, starting at $75.
"The new collection was inspired by being outside and the natural beauty of the sky," Aiko told Billboard. "I feel like there's so much to discover when you're outside and seeing new beautiful things, and that's how I wanted the sandal to feel. In the first collaboration, the colors were very specific, and I wanted these to feel a little more neutral and versatile."
(Photos by Michael Kovac/Teva)