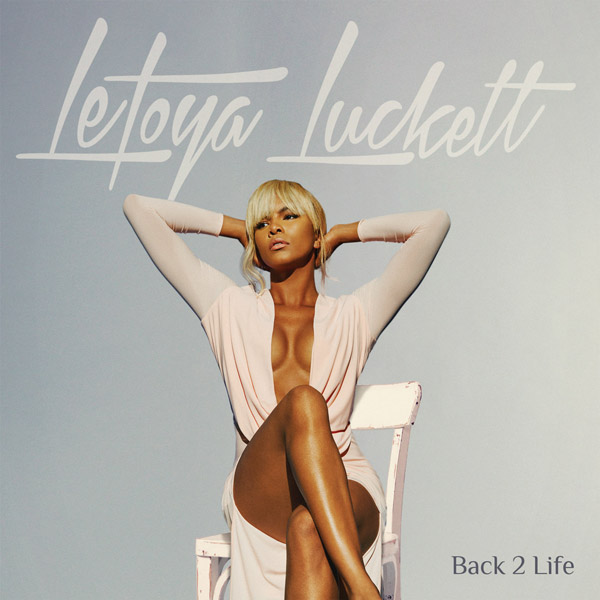 LeToya Luckett is back and in fact she's 'Back 2 Life' on her brand new album!
The R&B songstress has finally returned with her anticipated third studio album, which is her first full release in nearly 8 years, and the follow-up to 2009's Lady Love.  The 13-track effort has been preceded by two singles, the title song and "Used To," which she released with compelling visuals in a mini-movie video series.
On the album cover, LeToya strikes a sexy pose wearing a low-cut dress, as she looks forward with a confidence glance to the future. The LP includes one guest appearance from Ludacris ("Grey") and production by executive producer Joseph "Jo Blaq" Macklin, along with Grammy award-winning hitmakers Andre Harris, Warryn Campbell, and newcomer Anthony Saunders among others.
In addition to returning to music, LeToya has been honing her craft as an actress with recurring roles in the hit FOX drama "Rosewood" alongside Morris Chestnut, and OWN's hit series "Greenleaf" alongside Oprah Winfrey, Lynn Whitfield and Keith David. At the Cannes Film Festival, it was announced that LeToya will play the legendary Dionne Warwick in a new biopic aptly titled Dionne. Luckett will record Dionne Warwick's songs for the movie soundtrack as well.
Stream Back 2 Life below.