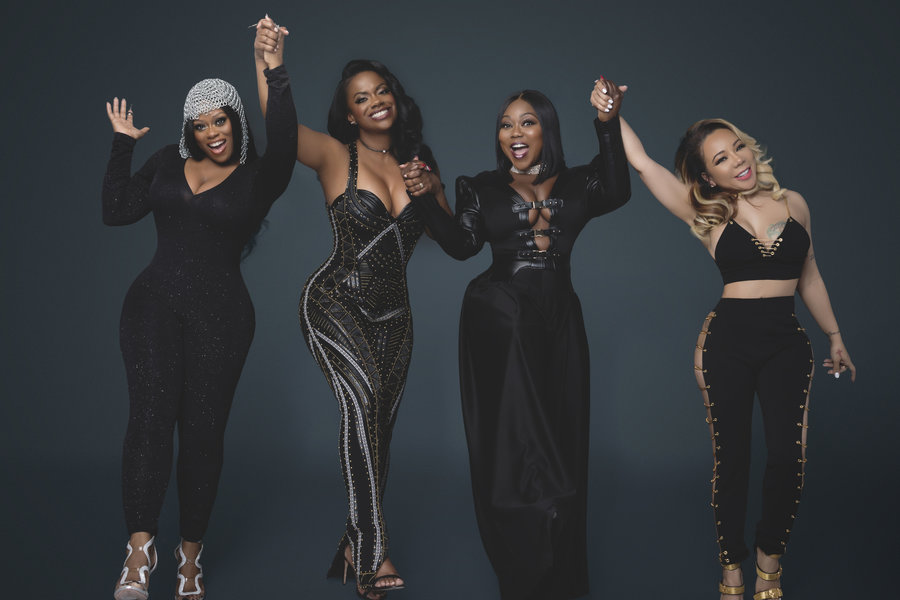 Welcome back Xscape!
Their surprising reunion got fans all over the world excited earlier this year, and now they ladies have opened up about their return, upcoming biopic, music, performing and more.
Speaking with ESSENCE during a photoshoot, all four original members (Kandi Burruss, Tameka "Tiny" Cottle, LaTocha Scott and Tamika Scott) revealed that the idea of a reunion was first motivated by hearing about a third party who was planning on doing a biopic about them.
"We caught wind that somebody was doing an unauthorized movie about us and we felt it was important for us to tell our own story, instead of somebody else telling it," Kandi tells ESSENCE. "Tamika [Scott] and I hadn't communicated in a long time but, when I was expressing to Tiny how I felt about our story not being told right, she relayed the message to everybody else and it turned out that we were all on the same page."
Addressing their disbandment in the late '90s, Kandi and Tamika said their beef happened after they broke up, but for the sake of their musical legacy they have squashed the bad blood between them. "We realized continuing our legacy was bigger and more important than any problems we went through. As adults and as businesswomen, we just put everything to the side to pick up the pieces and said we were gonna do this, do it right, do it for ourselves and for our families," Tamika says.
Xscape will be bringing their first performance back to ESSENCE Festival on July 2. Watch them sing "Tonight" acappella below.
Read their entire interview HERE.