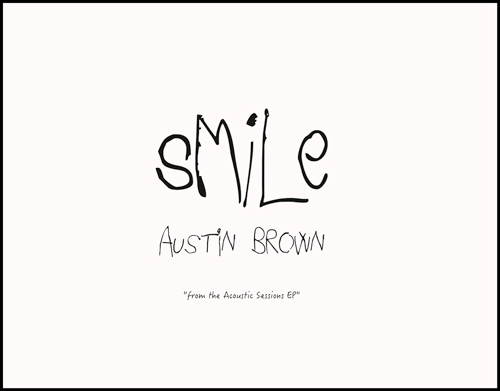 Once in a while a song comes along that no matter how many times you hear it, your mood is affected for the better.  Whether it just gives you a warm feeling, or causes you to think of something or someone that brings you joy, these types of records are immediately timeless.
Dedicated fans of artist/producer Austin Brown will know it's been a long time coming, but today (June 1), the California native has officially released his anticipated single, "Smile."
Minimalist and acoustic based, the heartfelt song drives right to the core of love and pure affection. Brown's vocals reverberate perfectly over the strings and finger snaps, while his coos give musical frisson.
Austin opens the record saying, "I'm getting her back," before reminiscing over his love for an ex, and how he is completely still consumed by making her happy.
"I feel like every show you're right here / See you in the corner of my eye," he sings. "Girl you make me feel so good, I just want to live up on the stage / Let me sing to you, I love to see you smile."
Sharing some insight into his inspiration for the song, Austin Brown told ThisisRnB, "'Smile' is about coming to grips with a love lost, closure with hope of a reunion. There's never a chance real love will be gone forever, but you can look back and be happy for the times you had. With a guitar and mic to tell the story."
"Smile" is the first release off Brown's forthcoming Acoustic Sessions EP, which is due out this summer. Take a listen below, and pick it up on iTunes now.