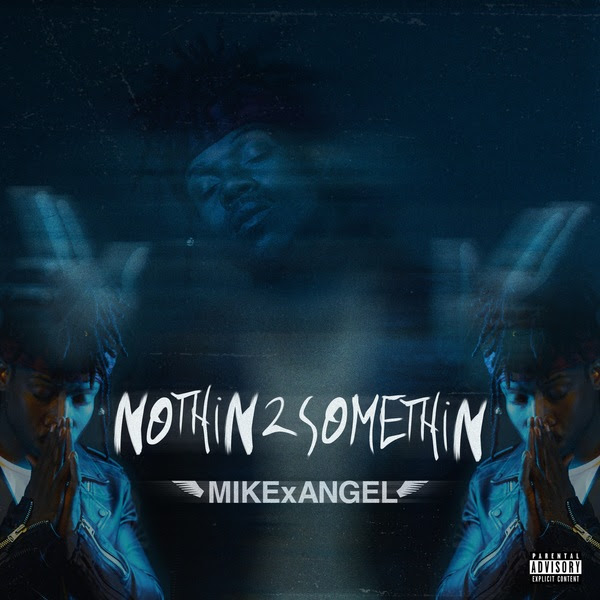 300 Entertainment's MIKExANGEL releases his long-awaited debut EP, NOTHiN2SOMETHiN.
The project starts with the singer/songwriter telling the story of his hustle on the title track "NS2."  However, the EP primarily focuses on his fondness for women, but unwillingness to commit. Distracted by his polished voice, one could miss the uneasy lyrics of "Anxious" where Mike sings, "I'm taking ownership / 'Cause this thang is dangerous / We don't even know each other or where the condom is."
Throughout NOTHiN2SOMETHiN, Mike wraps harsh hesitancies with velvety vocals and rich production from the likes of Lee Major, Sean Momberger, and Wallis Lane. Deeper in, he lightens the mood of narcotized-production and lyrics with the smooth and sexy "Set It Off."
"This project is so special to me because 'NOTHiN2SOMETHiN' is really a mirror of my life right now," the 25-year-old told Billboard. "I started singing in the church as a kid, mass choirs all around Virginia. One year ago, I was working at Starbucks and Amazon and now I just got off tour with Trey Songz! Trey and my manager Mu have been in my corner throughout this process and the support system I have around me is incredible. I'm blessed to have a platform now through 300 Ent to deliver MIKEXANGEL to the world!"
Talking about his artist Trey Songz said: "Mikey is a very talented, very hard working and focused individual. We're so excited to help him give his artistry to the world. With his first project arriving, he's only getting started."
Take a listen to MIKExANGEL's NOTHiN2SOMETHiN below.