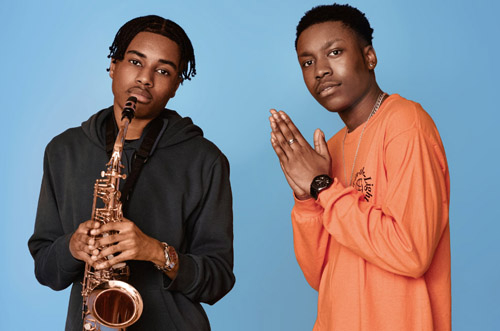 COLORS Berlin is back again with another outstanding live performance.
For their latest set they invited young London based singer/songwriter Jvck James to the studio of endless color options.
For his set, they gave Jvck a blue hue, as he impresses with a dope '90s inspired vocal performance of his song, "Extroverted Lovers."
"We can dance through the different ages / Let the rhythm of the '90s remind you why you're my queen / We'll listen to some Jodeci on repeat / Got you speaking all these languages," he sings.
Get some more history with COLORS description below:
It was in the hands of the church that Jvck James developed a love for music. The 18-year-old singer-songwriter, hailing from East London, grew up around gospel music and emulating one of the largest figures in music, Michael Jackson. This admiration lead him to a role as "Young MJ" in the West End production of Thriller Live.

His early exposure to MJ's new wave of pop, soul music and jazz instrumentation has guided his music to a lively composition. His voice gives you vibes of late 90's-early 00's R&B with a 21st century attitude.

Jvck performed Extroverted Lover for his COLORS show, a successful amalgam of contemporary hip-hop and melodic pop. Although young, his voice and lyricism show no hints of immaturity. Over a layer of simple percussions, Jvck tells a story of taking flirtatious banter to the next level. A smooth sax solo is provided by VENNA.
Check out Jvck James performance below.