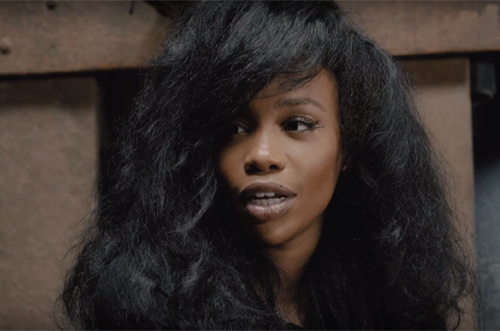 Buzzing R&B artist, SZA took three years to record and release her debut album Ctrl, but now that the project is out, it feels like she never left. During her promo run for the album in New York City, she linked up with Genius' own Rob Markman at GallopNYC in Brooklyn to chat about working with Rihanna, loving animals, and coming up with her stage name.
In a surprising revelation during the interview, SZA said that she didn't full fall in love with music until the Ctrl album. Explaining in more detail, she told Rob that before the album was done, she never knew if music would be her career or if it was even the path she was supposed to take with her life.
SZA also spoke about the album title, which she previously talked about with The Breakfast Club as well, but she expounded upon her thoughts further.
"I have no control, there is no such thing as control," she told Genius. "I'm chasing control. I'm craving control. I'm losing control. It's a culmination of all these things, of this word, of this concept, that's just run my life for so long, that's just been very obsessive. Even with this album getting lost and not knowing that I took wild long to make it, is me being lost, trying to gain control over my mind. And how can I hone in on this? How does this make me a better writer? Can I become a better writer? Like, 'No, don't put out an album until you're a better writer.' And the truth is, sometimes you just have to let go."
Towards the end of the conversation, SZA even addresses the status of her long-lost mixtape A, which fans could see sooner than later!
Check out the full interview below.