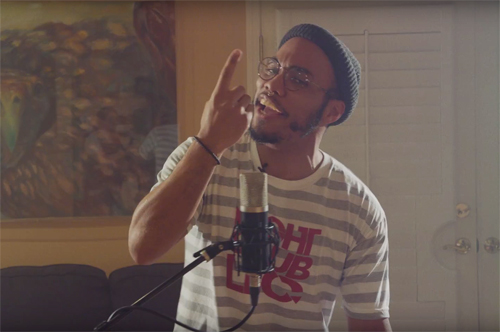 Following T-Pain's noteworthy acoustic medley, YouTube sensation, Kurt Hugo Schneider, returns with funky soulman Anderson .Paak for the latest performance in his "To The Beat" series.
The singer/rapper joins Kurt and another musician in their living room space for a unique live-recorded version of "Come Down," off .Paak's acclaimed sophomore album Malibu. Using a combination of handclaps, zippers, scissors and more to add different sounds they craft a special rendition of the funky track.
Anderson handles the vocals with his raspy tone, spitting each bar with his signature flare. Check out the unique performance below.