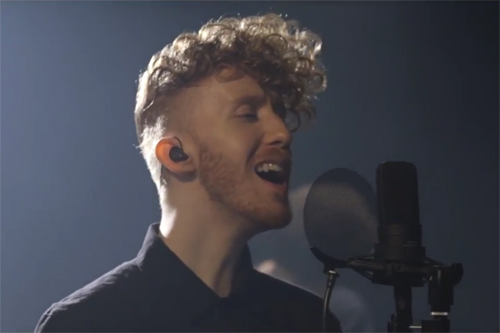 Daley's vocals are utterly infectious when displayed over a single piano or soft acoustic strings. The British soul singer has finally returned with his sophomore album The Spectrum, which has been lead by the captivating Jill Scott-assisted single, "Until the Pain is Gone."
Currently sitting in the top 10 of the Billboard Adult R&B chart, the crooner has released a cinematically filmed performance of the stunning ballad during a live session in London. Backed by a full troop of musicians including keys, guitar, bass, percussion and violin, Daley transports with his vocal prowess. While, Jill doesn't join him here, it's still a must-watch live rendition of the hit song.
The Spectrum is available everywhere now. Watch Daley's new performance video below.