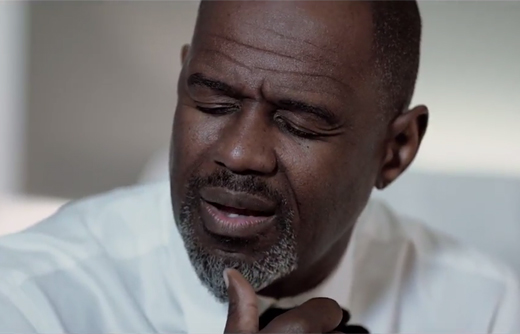 Brian McKnight can always deliver a heartwarming ballad, and he does it again with "I Want You."
The R&B legend released his 13th studio album, Genesis, on Friday (Aug. 25) and accompanied the LP with a video for the smooth new love song.
Known to clean up well in bespoke suits, the visual opens with McKnight in a dapper tuxedo as he begins to sing the romantic slow jam. "Baby you got that something, and I need you now / I know you like to hear me say it out loud," he sings.
Then, as he gets ready to depart his hotel room, Mcknight puts on a silver masquerade mask and makes his way to a private room with other adults wearing masks. As couples leave the room one-by-one, Brian sees his mystery date and shortly they head to their bedroom.
Their intimate evening is left up to our imagine, but next we see them cuddling in the morning, and it's revealed that the mystery woman is Brian's actual wife in real life.
Speaking about his new album, McKnight explained: "'Genesis' is a new beginning of sorts with a nod to my past, firmly rooted in the present, and looking towards the future."
Check out the video for "I Want You" and stream Genesis below.