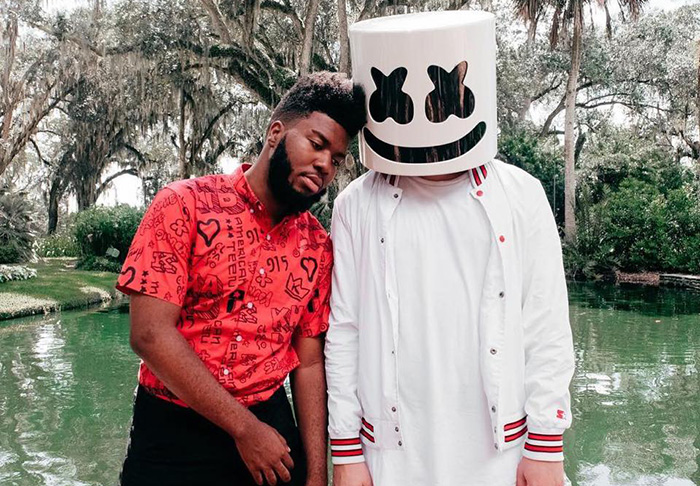 Khalid continues his collaborations, teaming up with EDM DJ/producer Marshmello on the new single, "Silence."  The track blends the 19-year-old artist's brand of soulful R&B with atmospheric electronic sounds.
Before a pulsing beat drops, the "Location" crooner sings about loneliness with a melancholy tone. "All my life I've been fighting," he sings. "Never found the feeling of comfort, all this time I've been hiding / And I never had someone to call my own / I'm so used to sharing / Love only left me alone / But I'm at one with the silence."
The lyric video features home video projections depicting a love story. Inside of a mostly bare home, moving boxes are stacked up on the floor. Meanwhile, Marshmello's logo pops in and out with neon-colored lyrics splashing across the screen.
Khalid, who is nominated for Best New Artist at the VMAs, is currently traveling the country on his "American Teen Tour" through Sept. 21.
Check out the new track below.