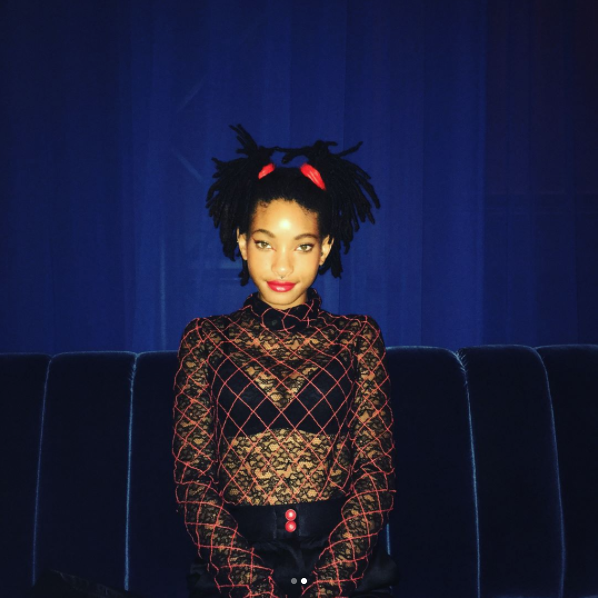 Willow Smith has returned with new latest inspired song.
The singer-songwriter bares her soulful voice on "Earth's Children," a short self-produced track inspired by the literary work of Jean M. Auel.
Over acoustic guitar she sings: "In times like this, we commune and we pray / To the Mother Nature, who uses death to gain."
Willow thanked the author of the Earth's Children collection. "Thank you to Jean M. Auel for writing The Clan of the Cave Bear series," she wrote. "It has truly changed my life forever and inspired this song."
The song actually begins with an excerpt from Auel's work. "Her birth waters gushed, filling rivers and seas," says Willow. "Then flooded the land and gave rise to the trees / From each drop that spilled, new grass and leaves grew / 'Til sprouting green plants filled all the Earth's view."
Listen to "Earth's Children" below.