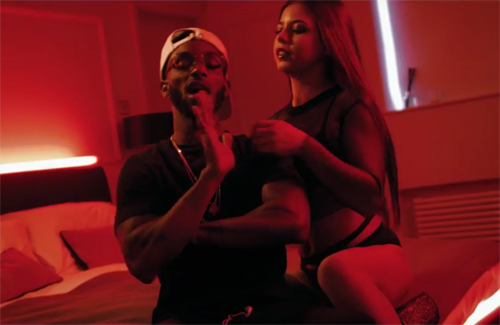 ANGEL heats up the weekend with a sexy visual for his "Thong Song" remake, "Tongue Song."
Featured on his dope 2016 EP, HER, the London native delivers the perfect visual accompaniment to the bedroom banger.
Opening with a R rated warning, Angel is seen in a red and pink lit room being seduced by a video vixen with all the right moves. As she dances and caresses him, the Motown signee sings, "Oh girl I think it's just the way you touch me / I kept that sh*t on the D low, that clip on the reload / You were down in the night when it came to the freak show."
Angel continues to reinforce his position as one of the UK's hottest R&B talents. Most recently, he released a remix to Goldlink's "Crew," and dropped the visuals for his single "Hi Grade." All year he has been dropping tracks off his 'More of HER' playlist, with more on the way.
Check out the sexual video for "Tongue Song" below.