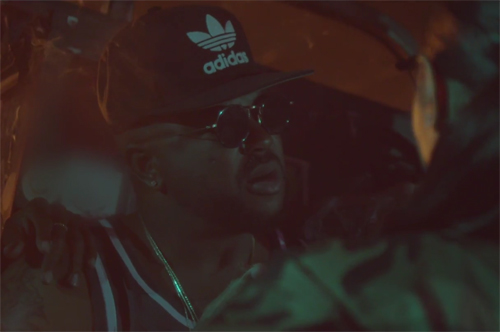 It's already back-to-school time for many students, but The-Dream is still livin' for the summer by premiering the anticipated music video for his recent single, "Summer Body" featuring Fabolous.
The father of eight, shows us how to truly enjoy the hot months, with a sexy underground party in the neon-colored visuals. Fab opens the clip spitting his buttery flow while chillin' by a pool table surrounded by video vixens. The Radio Killa follows up holding a pool cue and lighting a blunt. Dream holds nothing back as he sings about grabbing hold of his new lover.
"I need that rendezvous / I need that in my room / I need that bunker down," he sings. "Tell your man no not now / Tell me when you're around / I want to rub you down."
After partying with the crowd, The-Dream grinds with another female against a newspaper covered wall.  Fabolous ends the clip with the message, "You know you gotta grind all winter so you can shine all summer, right?"
"Summer Body" is the first single from The-Dream's upcoming album, Love Affair, which is due this fall.  Check out the video below.