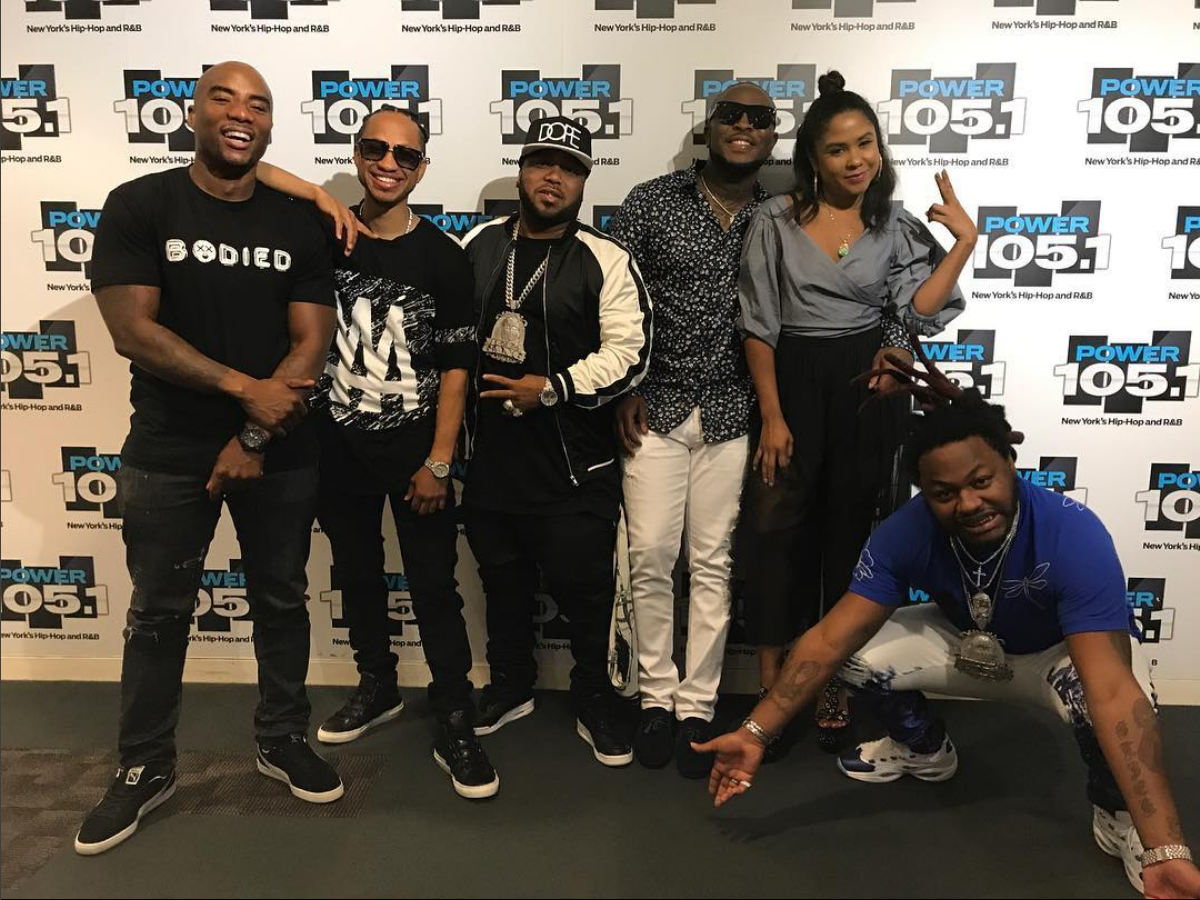 Pretty Ricky is ready to officially make their comeback!  The R&B group–consisting of Baby Blue, Spectacular, Slick'Em, and Pleasure P — paid a visit to "The Breakfast Club" for a new interview.
In addition to discussing their new music and forthcoming album, the Florida natives talked about how and why they re-formed the group, the first song they ever wrote, going on tour, "Love & Hip Hop: Miami" rumors, and how they responded when Pleasure P left the group.
Speaking about their decision to reunite now, Pleasure explained: "I don't think it's about this era to be honest. I think it's just about our fans and the people that love us. We sold out a lot of shows recently. We just put it up and within a week or two they were sold out. We playin the same venues that any artists that are out right now, playing and selling it out."
Additionally, they addressed more rumors over the years including Baby Blue's sexual allegations, Slick'Em's sex tape and STD rumors, Pleasure P's false child molestation allegations, and Spectacular's viral underwear tape. One of the most surprising moments was when Spec discussed his highly successful social media company, which helps grow and monetize celebrities social accounts.
Earlier this week, Pleasure P shared a new solo song, "For A Long Time," and today they all returned with the brand new single "Good Girlz."
Check out the full interview below.