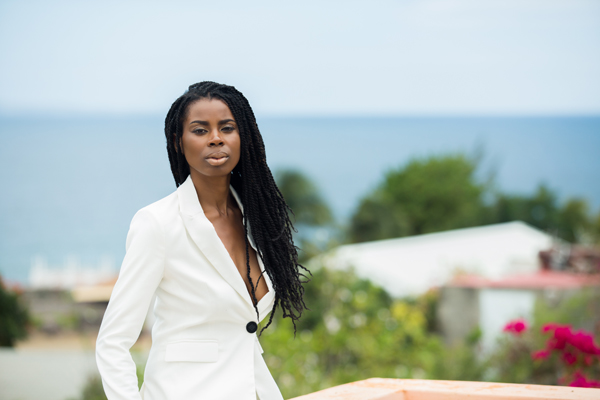 Guitarist, singer-songwriter and producer, Porsche Smith, has just released her third solo project, Therapy.
No stranger to accolades, the California-native has been featured in ESSENCE Magazine, won both the John Lennon Songwriting Award and John Legend's "Be Legendary" contest, plus she recently received an endorsement by Traveler Guitar Company.
Smith has traveled extensively for the last several years, performing for international audiences and has shared stages with a variety of acclaimed artists, including John Legend and India.Arie.
Her new album, Therapy — which includes the nostalgic and yet refreshing single "Touch The Sky" — is said to be transparently soulful, fused with jazz, R&B, hip-hop and more. After going through her own metamorphosis, the songstress took to her musical lab to share with us the importance of introspection and self-love. With the times we live in, this project is sure to inspire and provide ears and hearts with the kind of therapy we all need!
Listen to 'Therapy' and watch Porsche's music video for "Touch The Sky" below.
Purchase the exclusive album edition at: www.porschesmithmusic.com or porschesmith.bandcamp.com.
Social Media
Facebook: www.facebook.com/porschesmithmusic
Instagram: www.instagram.com/porschesmithmusic
Twitter: www.twitter.com/djporshay