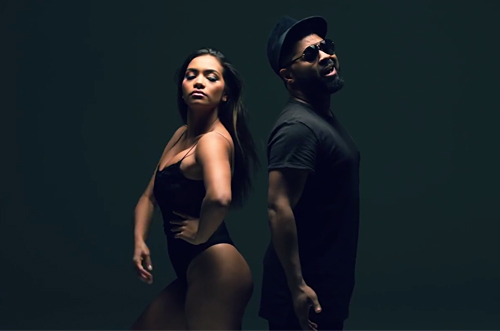 Musiq Soulchild continues to build anticipation for his forthcoming album Feel the Real.  Following last week's "Sooner or Later," the soulful crooner debuts the new song "Humble Pie" with a sexy music video.
In the Jon J-directed video, Musiq sings "nobody likes the taste of humble pie," while urging his lady to apologize and swallow her pride as the recipe for getting their relationship back on track.  While the video is super sexy, the song's message is a call to action — that in a relationship sometimes one or both people have to humble themselves and stop the constant arguing in order to regain peace.
Fans that pre-order the singer's new album on iTunes will receive "Humble Pie" plus others as instant downloads.
Musiq has also offered fans the option to order a special Feel the Real bundle package, which includes the CD, t-shirt, baseball cap and Musiq's denim emoji.
Feel The Real is due out September 15. The 24-track double-disc is sure to take listeners on a melodic journey through the essence of Hip Hop Soul in true Musiq Soulchild fashion.