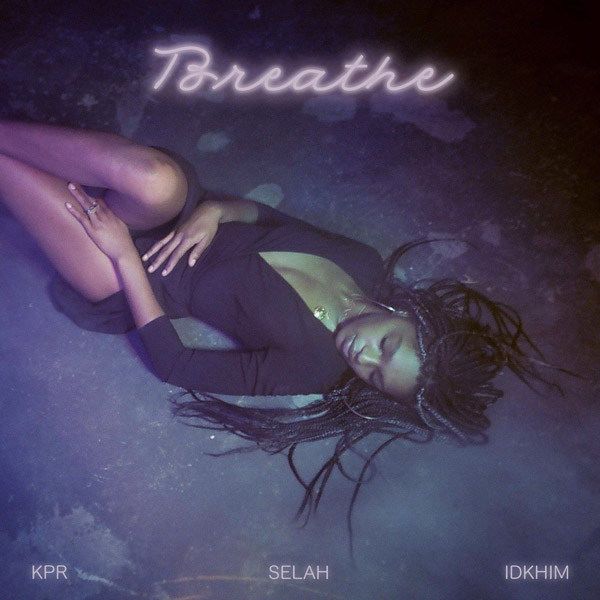 Welcome to your world, Selah Marley.
With a musical lineage that's unparalleled to many, the daughter of Lauryn Hill and Rohan Marley — granddaughter of Bob Marley — is stepping into the spotlight with her very first single, "Breathe."
The 19-year-old recently broke out in the modeling scene with work for Chanel, Rag & Bone, Yeezy and Ivy Park, but the NYC student is finally embracing her musical ambitions to express her creativity. An impromptu conversation with up-and-coming producer KPR and Brooklyn based rapper IDKHIM led to a dorm room session where the song was born last November.
After the song's producer pushed Selah to finish the record and pursue an official release, the budding talent is stepping into her own with the personal introduction. "I was always on my own / So just know that I have grown / But you need to watch the throne," she sings.
Speaking with W Magazine, Selah explained why the track is an important statement.
"Essentially, that song for me is me standing up for myself–or more standing up to myself," she said. "Because it's clear I'm talking about some guy, some love interest that I'm not dealing with anymore, that I'm over it. We've been going back and forth all this time, I was chasing you, and now I'm done. After so much heartache, you've decided to come back into my life, and it's basically saying, 'Listen, boy…' It's me going from a very hypersensitive emotional state to indifference."
Take a listen below.
As she begins her career, Marley says that her famous mother has been a source of inspiration and guidance.
"My mom has been a guiding light," she explained. "In the sense of creativity, she always told me not to rush. She always told me to take my time. The industry is scary; there is so much pressure on these poor 18-, 19-, 20-year-olds, because once you drop one thing, it's like, 'What's next? What's next?' The industry is not stable. It feels like you have to keep up, because you always feel like you'll be forgotten. … She actually texted me the other day about that! She said, 'Selah, you are enough! You don't have to be some guru or number-one Grammy [winner], you are enough as you are.' That meant a lot to me. With my mom there is [duality], because on one side you're my mom, and on the other, 'You're Lauryn Hill.' Sometimes we have conversations that are Lauryn Hill to Selah and other times we have conversations that are mom to daughter, and both of those are fused. Because while we're having a mom-to-daughter conversation, it's also mentee to teacher. It goes both ways. It's cool because at the end of the day I have someone who understands."