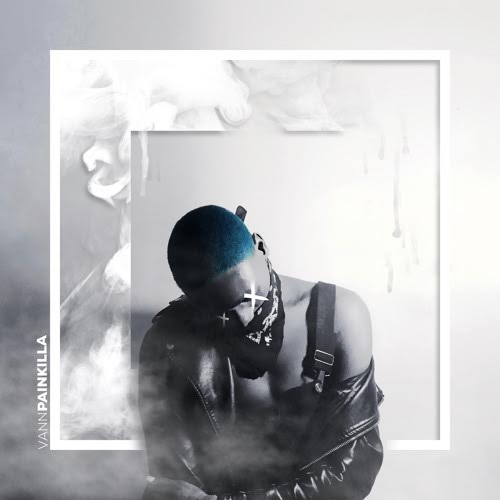 Let us introduce you to your new favorite blue-haired R&B bad boy, VANN!
By way of Nashville, this singer-songwriter is making a name for himself with the premiere of his latest single, "Painkilla."  Laced with smooth vocals paired with a guitar laden instrumental, the song promises to help soothe the pain of missing a lover way more than you'd honestly like to say. The track is all about right after you have to part ways with what you thought was your everything, and learning how to cope with the pain.
Equal parts relatable and sad, the blue-haired crooner works his way through the pain the best way he knows how– through those vices that help mask it.
"She said I'm just running from my problems, said that I ain't man enough to solve them / I got all these issues, didn't know that I would face them alone," VANN reveals about his relationship. "Man, I'm missing my baby, now I miss her like crazy / She got me rollin' up and vibin' out / I'm blowin' out these clouds now, it's a painkilla…"
Co-written with his friend, Courtney Spencer and produced by Magic, "Painkilla" will be featured on VANN's debut EP, which is expected to drop early 2018. If the EP is anything like this track, you definitely might need a tissue and some serious alone time to help get you ofut your feelings.
Check out the honest track below.
-Words by Jamila Wright