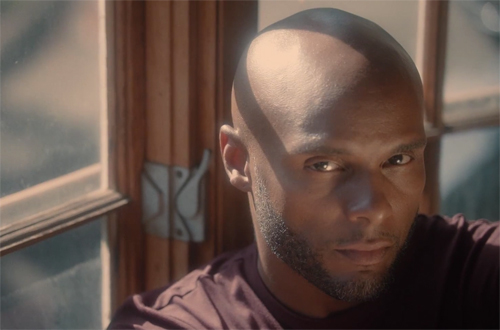 Kenny Lattimore is on a mission to restore love in the official music video for his brand new single "Push."
On the retro-styled power ballad, produced by Dra-kkar Wesley aka Madison, the R&B crooner battles with past decisions that led to pushing the love of his life away. Shot on a California shoreline, the Dale "Rage" Resteghini-directed visual showcases Kenny and his leading lady pondering those mistakes in different locations. Actress and TV/radio personality Claudia Jordan (The Real Housewives of Atlanta) stars as the one that got away.
Belting out his inner feelings as waves crash behind him, Lattimore sings: "I pushed you away / Worst move I made / Gotta get you back (whatever it takes) / Can't deny this pain / After everything I gained / Gotta get you back."
Time apart and deep reflection works in his favor as the video concludes with a happy ending. Jordan surprises Kenny at the beach as they rekindle their true love.
"Push" is the first single off Lattimore's forthcoming 9th studio album, Vulnerable, which is due out October 13. Check out the video below.