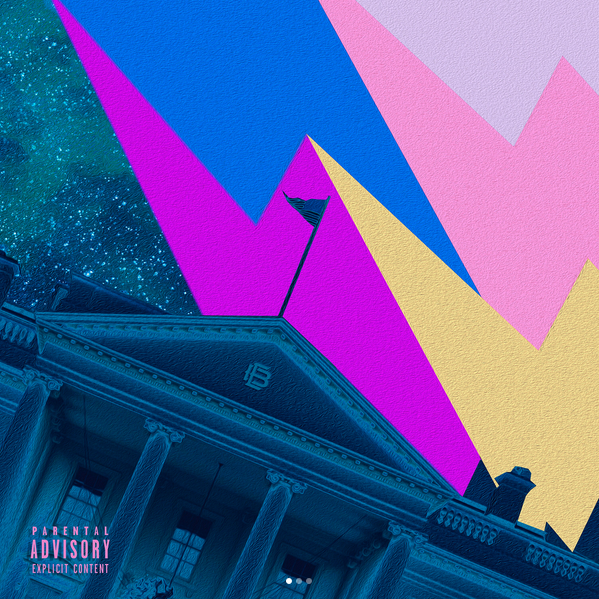 It's a BOP!
Eric Bellinger has done it again with a stripped-down rendition of his sexy song "Island" featuring Tayla Parx. On Tuesday (Sept. 5), the R&B crooner announced that he will be releasing another full acoustic experience project, this time for 'Term 2' of his Eric B for President series.
Getting us fully in the mood, breezy strings straight from the islands set the scene as E's silky vocals glide over top. Making the kitchen his destination for an erotic adventure he sings: "It's a table for two / You're what's on the menu / Wetter than the dishes / Middle of the kitchen," he sings. "We did that up on the island / We did that right on the island … And now I'm hooked like a pirate."
Songstress Tayla Parx equally impresses over the lush guitar track. Confidently responding to Eric's advances, Parx sings: "Got that late night special / You should look into my menu / Saw some good reviews and want to know if they were half true." Peaking like the ecstasy they are singing about, the two then unite in perfect harmony on the second chorus.
"I was sitting at the island in the middle of the kitchen watching my girl cook at the time," explains Eric about creating the original version of the song. "At first, I was joking. Every metaphor came to me so easy because I was sitting there lookin' around, picturing us actually gettin' it cracking right there on the table. I had every tool necessary to paint the perfect picture. I knew people would initially think the song was about an actual island in the ocean when they first saw the title. I wondered if they would catch the real idea and that's what made me wanna stick to that concept even more."
Continuing, he shares how the song became a duet with Tayla. "I had always been a fan of Tayla, from her tone to her effortless swag on that mic. When we'd first confirmed the session, I already knew what song would be perfect for us to do together. She walked in and said, 'what we doin?' I had 'Island' waiting for her with the open second verse. She heard it and we immediately dove right in and started coming up with ideas."
Term 2 Acoustic will be released on Friday (Sept. 8).  Additionally, Bellinger has released a dope new E-Mix to Travis Scott's "Antidote," produced by DJ Camper. Take a listen to both below!