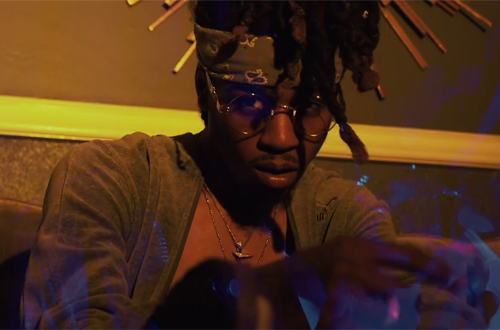 Portland bred alt-R&B artist TYuS recently dropped a double dose of visuals off his debut EP, Never Forget.
The first track he visualizes is the melodic "Faye," which finds the viral star paying homage to his girlfriend and finding love at a young age.
"Got me doing things I never do / Got me saying things I never say," he sings. "I done lucked up when I found you / And you lucked up when you found me."
The visual features TYuS and his leading lady in dimly lit scenes where he mostly chills on couches, and then together in the pool.
The second video is "Count On Me," which tells a deeper story with a cinematic plot. After finding out that his girl has been taken hostage, TYuS comes to her rescue with a tense exchange of money. But, he has a more sinister plan to seek revenged on the kidnappers.
"I gotta take it slow / Got somewhere to go / Don't rush it we just let it flow," he sings. "At times I know / You sensitive and it shows / We got no time for break ups / Right now I'm on the grind."
TYuS is currently working on his sophomore EP, which has already spawned the single "Lifted." Check out his new videos below.