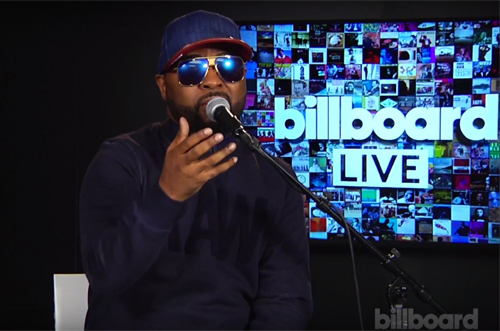 Days before he releases his brand new double-album Feel The Real, Musiq Soulchild stopped by the Billboard offices to perform a few tracks off the project.
Wearing a dark blue and denim outfit to match the album's artwork, the singer/songwriter opened up his set with the recently released "Humble Pie."
The song's message is a call to action — that in a relationship sometimes one or both people have to humble themselves and stop the constant arguing in order to regain peace.
Next up, Musiq smoothed it out with the soulful "Start Over." Belting out to a woman that got away, he sings: "How about you and me start over / Ain't no doubt we ain't getting any younger, babe / So why not give us a try / See what you and me really could be baby."
Closing his performance, the Philly native performed the album's first single "Simple Things," where he encourages the appreciation of the small things in life.
Before Feel the Real hits stores tomorrow, check out Musiq Soulchild's live performance below.