Just in time for the backyard barbeques this summer is the debut album from R&B newcomer, James "STUFF" Hardin.
The album, titled I'm Doing Me, is reminiscent of the days when the genre was in its purest form.  Inspired by R&B from the early 90s and 2000s, the South Carolina native delivers smooth, sensual and step worthy soundscapes, with a southern gentleman vibe. Proud of his progress, Stuff keeps it 100 about his past prison bid. He's proof of the physical and mental freedom that can happen after lockdown.
Hailing from a musically inclined family, with an impassioned tenor, he is a seasoned R&B crooner in the making. He opens, I'm Doing Me with the Roger Troutman inspired "Can I Be Your Man." He wastes no time with his intentions. Only the grown and sexy will appreciate this mid-tempo joint.
The seven-minute long "I'll Give It All" is a piano-led ballad of devotion for his potential lady love. He sings, "I'll give it all to you if I could be your man … I'll give you my credit card / I'll give you my bank account / I'll give you my loving heart."
On the title track, "I'm Doing Me," Stuff sends a clear message to the haters. "Some of y'all be hatin' on me, but I'm still gonna be me / 12 years locked away, but I'm back and I'm here to stay / Hatin' on me 'cause I'm doing me … Jealous when I come through / 'Cause I'm riding something new."
Whether you and your bae are Netflix and chillin' or stepping out, this album can be the soundtrack. The lead single, "It's Going Down Tonight" and "Celebrate" encourage listeners to enjoy trouble-free, good times.
The self-proclaimed "simple man," does not BS about his desire for a "good girl in the day and a bad girl at night." To dispel any confusion, he shows there's only one lady that matters on "My Everything" as he sings, "Girl I'm so happy you're my wife/'Cause you're my sun on rainy days / You're my up when I'm down / You're my good when I'm bad / You're the best for me."
I'm Doing Me is grown folks R&B for those who like to kick it at a party and chill afterwards. You can get it now on iTunes and stream it on your favorite platform. Take a listen below.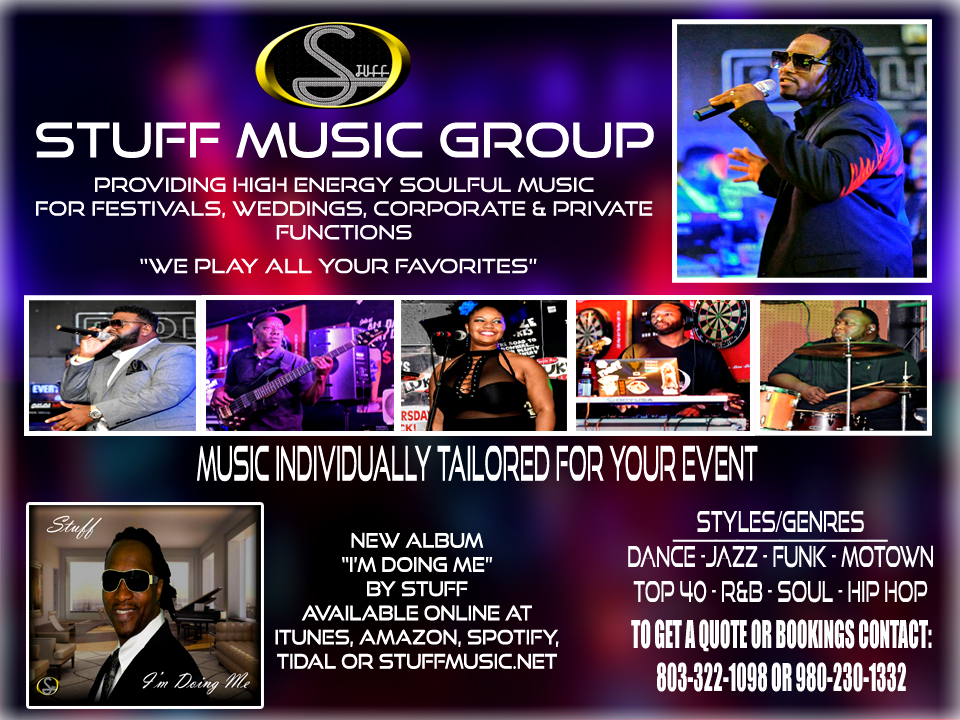 For more info visit www.stuffmusic.net.