Over the recent years, the release of R&B music has steered away from only being released on certain days of the week. Since there's always something new coming out or some breaking news that hits the web, we know it's sometime difficult to stay updated all things R&B — even on your days off over the weekend.
Although we're always here to give you day-by-day updates, we figured giving you a recap of some of the best R&B tracks and moments from weekend's past (and sometimes a little before) at the top of each week is a great way for you to hear all the good stuff in one place.
So while October may have brought in a bit of a chill, it's time to make yourself cozy and catch up on what you may have missed.
Fantasia released her video for "Bad Girl."
To commemorate the release of her new album Sketchbook, Fantasia has released the video for the album's latest single "Bad Girl." The Derek Blanks directed visual finds Fantasia showing off her sultry body while working out. The video is also a great depiction of how she has been working hard over the years to gain her independence as an artist and how it has literally been a fight. However, as the video shows Fantasia is prepared and ready to knock it out this time around.
R&B group Next Town Down release  new EP "Juliet." 
Back in 2017, R&B group Next Town Down rose to fame via viral videos like "Evolution of Boybands." Now, just a mere two years later, the guys share a roster with R&B veterans such as Chris Brown and Usher as part of the RCA Records crew. Serving as the official follow-up to last year's project The EP, Juliet sees the group back and better than ever. Hosting the 6lack-featured single "Easy" — which received a visual last month — the EP is definitely a repeat listen. Although the project only offers fans six songs, tracks like "Wonderin" and "Because I Love You" make it well worth the play. Paying homage to the legacy of past R&B groups while finding a way to add a style of their own, the quintet may be just what we need.
Lauryn Hill set to release her first solo single in five years during the month of November.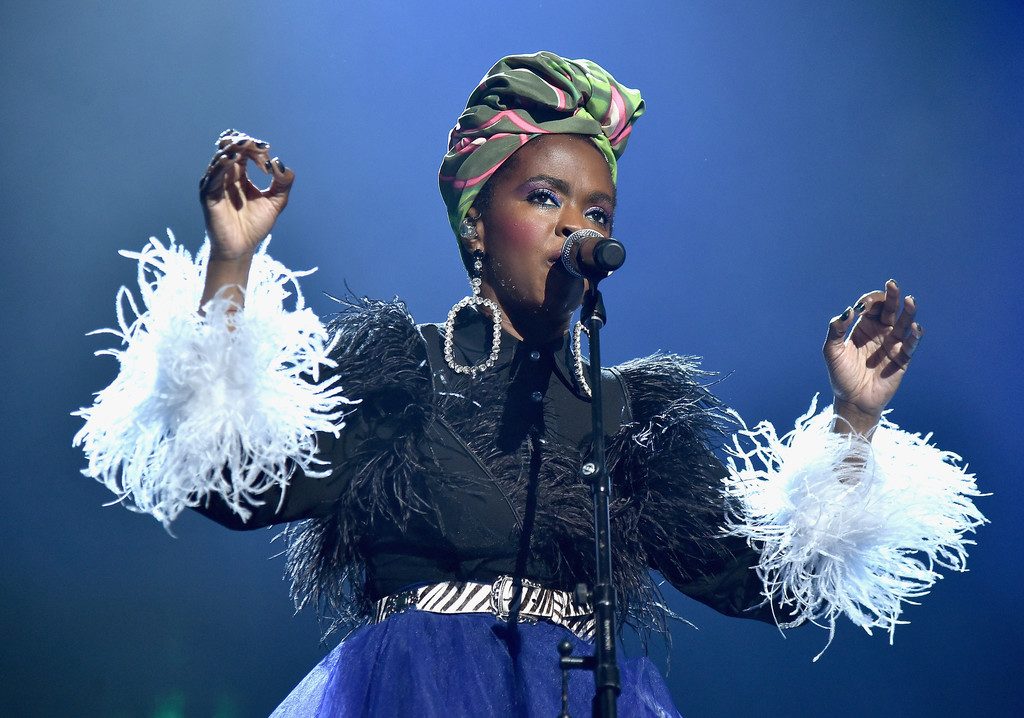 If you've been missing the vocals of Lauryn Hill, you're in luck. You'll be able to get a brand new offering sooner than you think. It's been recently reported that the former Fugees front woman will be releasing her first piece of solo material in five years on November 15. Slated to appear on the soundtrack to the new "Queen and Slim" film, the song is a follow-up to 2014's "Black Rage (Sketch)." Although there isn't much more information offered about the track, fans can be hopeful that this only leads to a follow-up to her 1998 debut album, The Miseducation of Lauryn Hill.
Summer Walker 's Over It debuts at number two on the Billboard 200 chart.
She might be "over it," but the R&B sensation has much to celebrate this week. The 18-track album debuted to a whopping 134,000 — which includes both sales and streaming — thanks in large part to the album's history making streaming numbers. With over 150 million streams, the album claims the largest streaming week for a female R&B album and the fifth largest amongst all women in any genre. It can also boast to having the highest debut sales week for a debut album from a female R&B act in over 10 years. At this point, if you aren't familiar with Summer Walker,  you should be because 2020 is poised to be her year.
Need a way to keep up with all of the great releases that you could have missed? Follow our "What You May Have Missed: Hitlist" playlist exclusively — updated every Monday — over at Spotify.