It may be difficult to find (or request) the right gift for those music and tech lovers in your life, but that doesn't mean it's impossible. Although gifting them tickets to a concert or even trying to find a way to get them to meet their favorite artists are unforgettable gifts, they may not always be feasible or affordable. There are, however, plenty of gifts for music and tech lovers that you can find within budget and that can be useful for months or even years after they're gifted. And, the best part is you probably won't run the risk of gifting them something they already have or something that someone else has wrapped up for them under the tree.
Need some inspiration on what to gift those friends and family who are obsessed with music and/or tech? Here are 25 last-minute, yet awesome gift ideas to look into for this holiday season.
JBL LIVE 400BT ($69.95)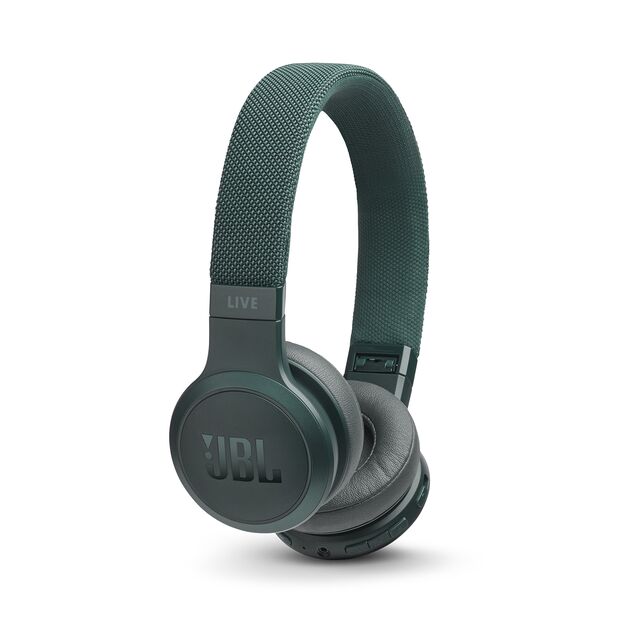 Looking for a pair of high quality headphones to gift to your music loving friends? The JBL LIVE 400BT  are some that you should consider. And, they're on sale right now on JBL's website.
Major Scale Musical Wine Glasses ($68)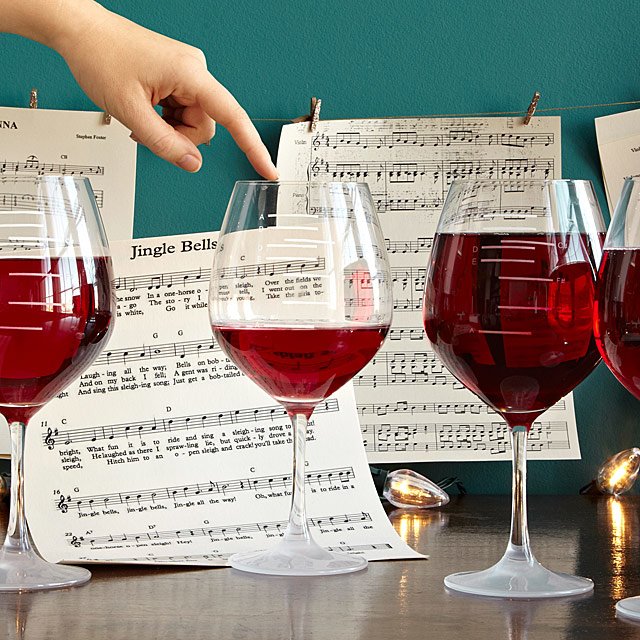 If you've always wanted to replicate making music with your wine glass like those in your favorite films, here's your chance. The Major Scale Musical Wine Glasses — which comes in a set of two — gives you the opportunity to make a beautiful symphony with just your finger, glass and your desired amount of wine.
JBL Charge 4 ($129.95)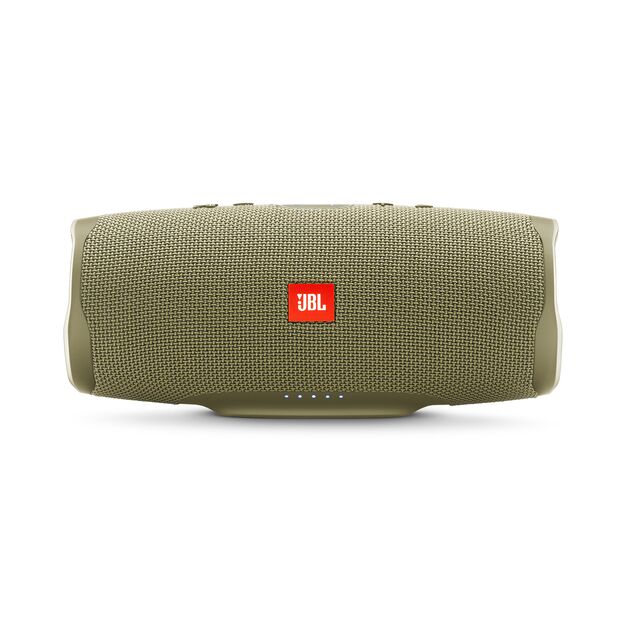 Few things are better than holiday house parties, but nothing is worse than not having a loud of enough speaker to get the tunes going. So this holiday season, you should be using the JBL Charge 4 for all of your needs. Not only is is small and powerful, it can connect with other JBL speakers to take things to the next level. And, it's on sale on JBL's site right now.
Music Note Measuring Spoons ($52)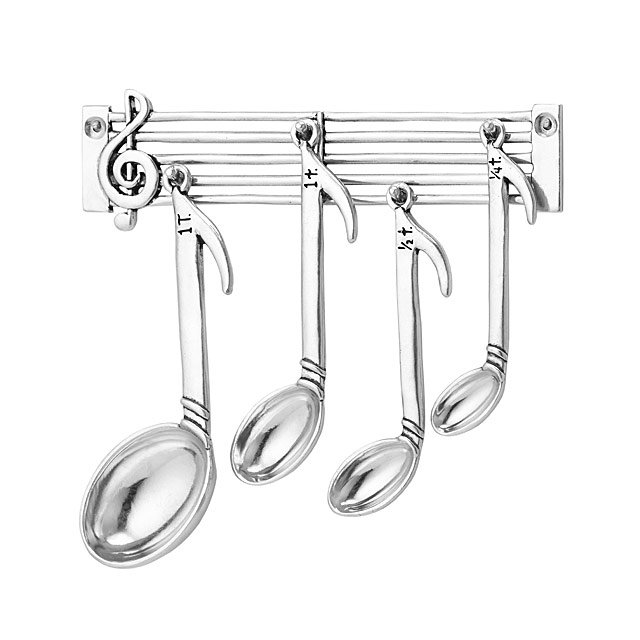 Know someone that loves being in the kitchen as much as they love music? This Music Note Measure Spoon Set will help them hit all of the right notes.
Vinyl Record Beverage Coasters ($11.99)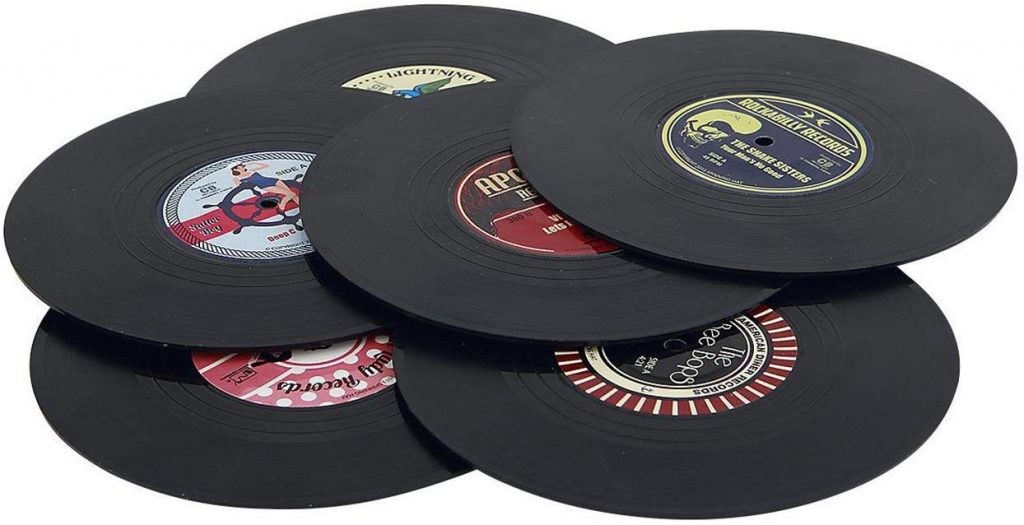 It can be difficult to shop for your friends that host parties, but instead of gifting them a bottle of wine or champagne this year, these Vinyl Record Beverage Coasters are a good a unique (and affordable!) substitute.
Amped Mug ($18)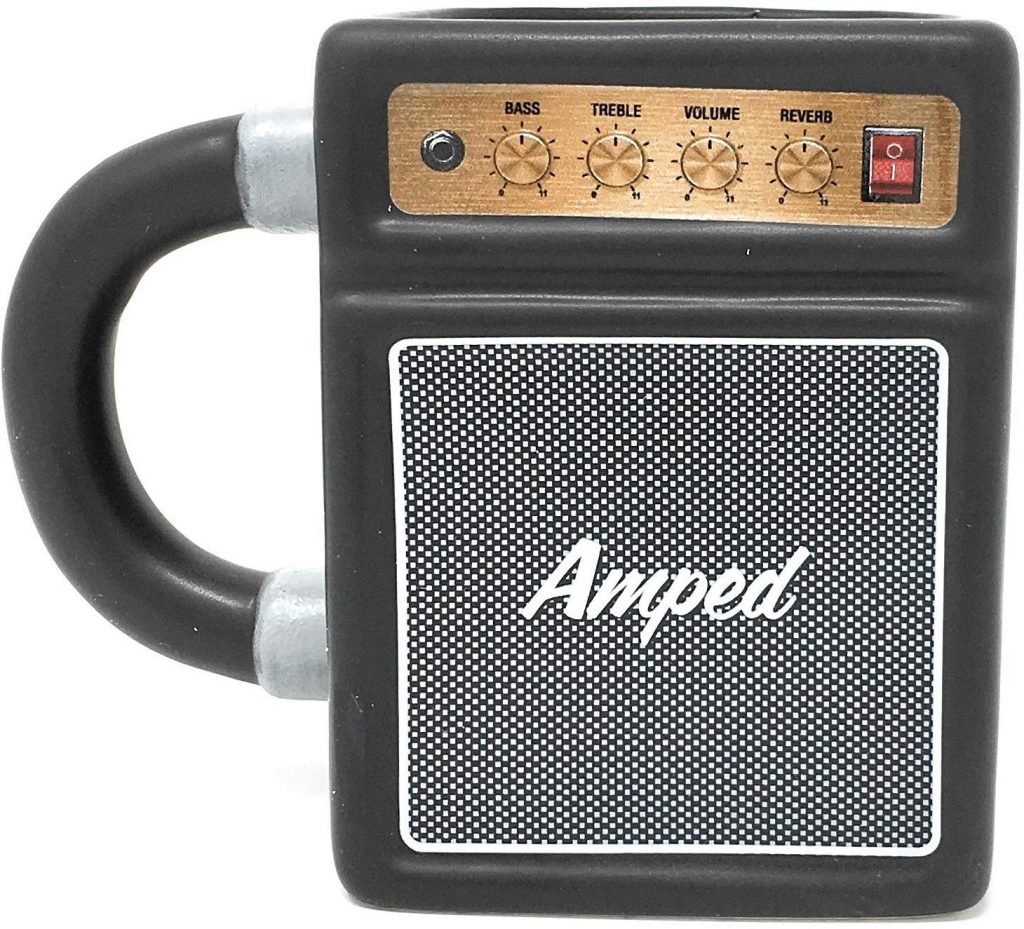 Gone are the days of boring mugs being gifted for Christmas as stocking stuffers. Take things up a notch with the Amped Mug and add some excitement to their life.
Musical Serving Boards (Starts at $16)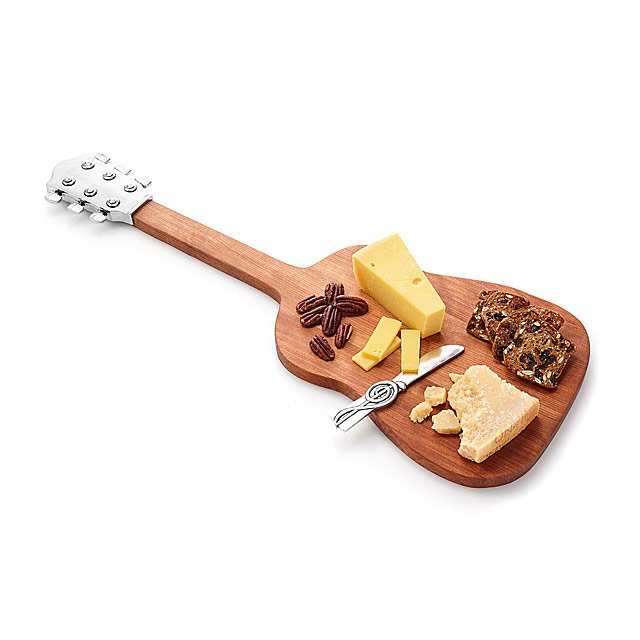 Take your next lunch, brunch or dinner party to the highest note possible with these Musical Serving Boards. The boards come in the shapes of a guitar, violin or piano.
Foot Knowledge Doormats ($40)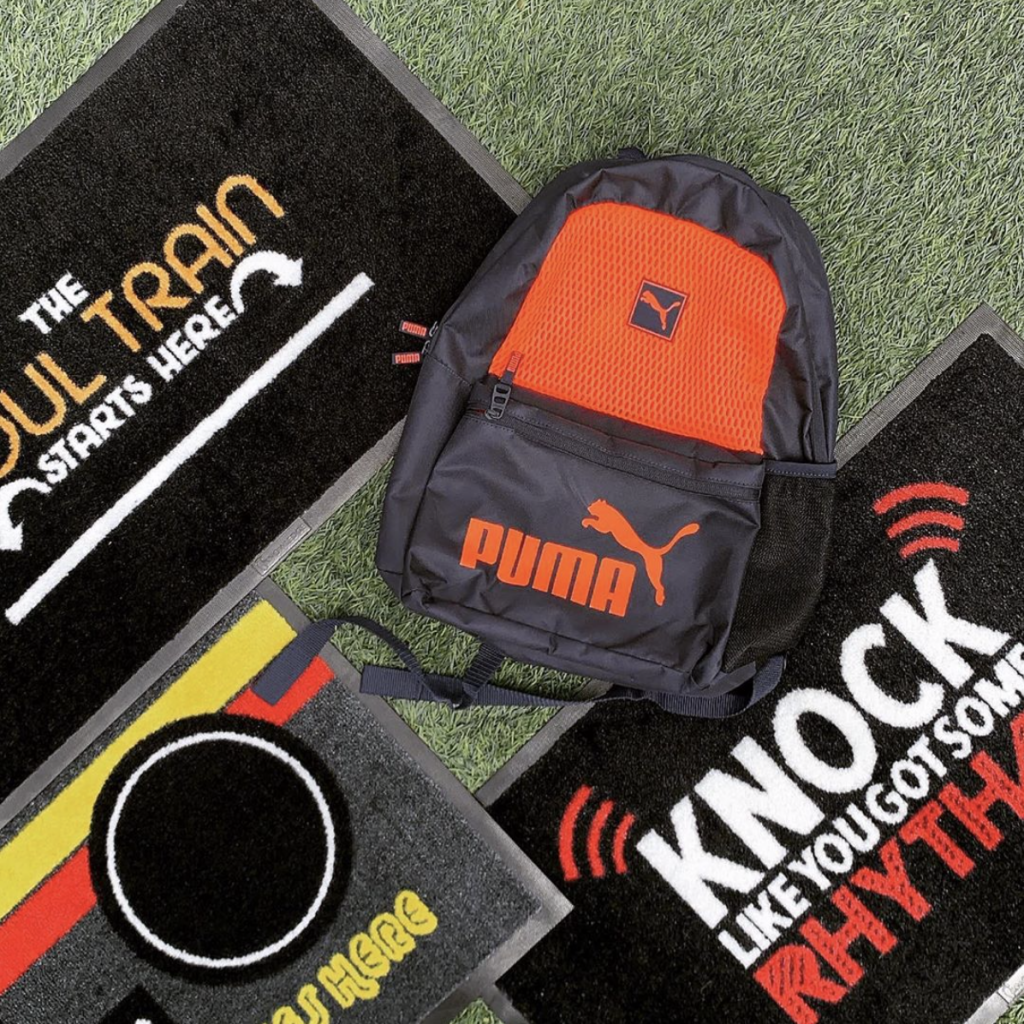 Tired of seeing that old dusty doormat outside of your apartment or in front of your cousin's door? Gift them with a stylish update from Foot Knowledge. Choose from seven different styles and be sure to pick yourself up one, too.
Music Note Infinity Scarf (Starts at $10.99)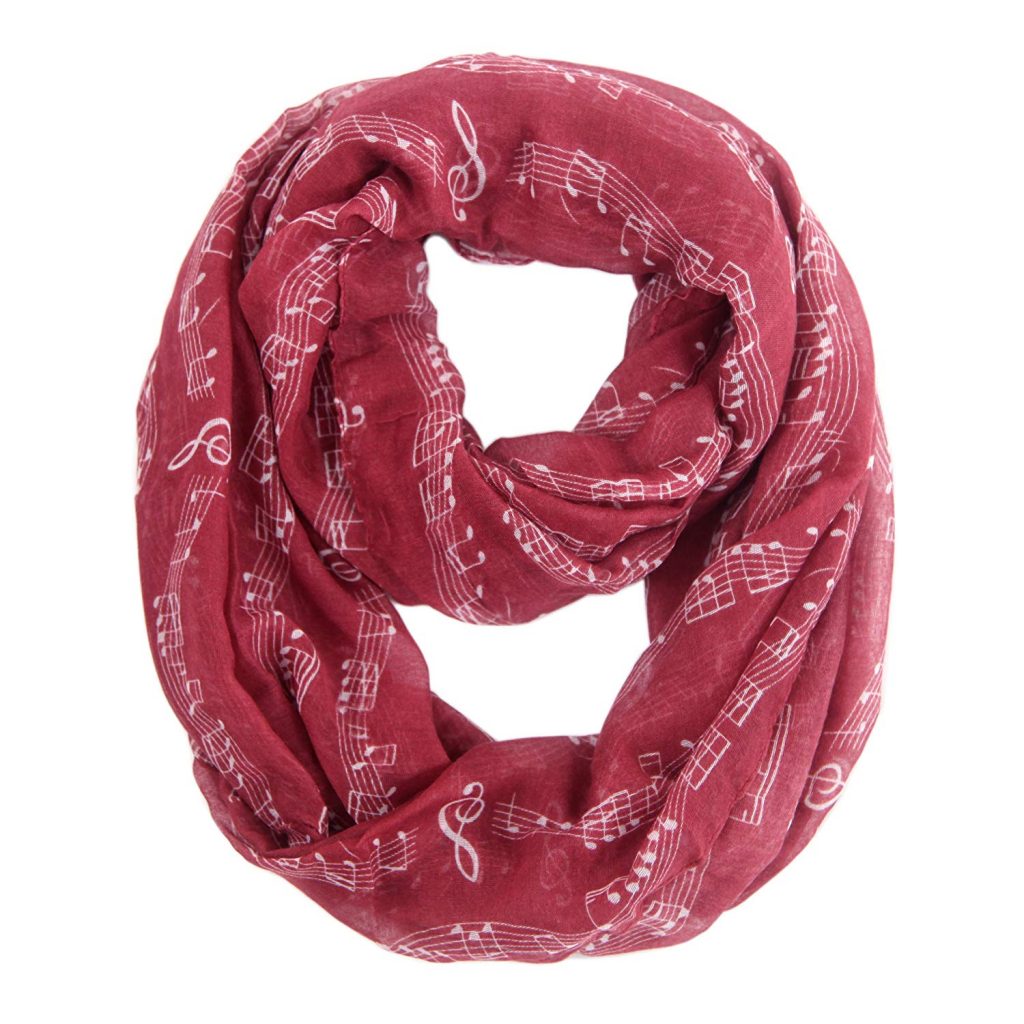 Having trouble finding a way to fuse your friend's love for music and fashion in one gift? This Music Note Infinity Scarf might be the solution.
Bluetooth Ottoman Speaker ($179.99)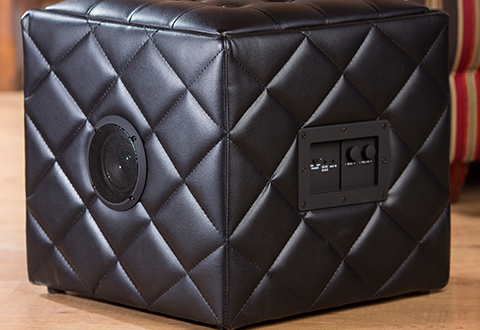 If you need a multi-functional speaker for yourself or want to gift one to your friend, this Bluetooth Ottoman Speaker would be a perfect fit.
See Next Page