Sultry songstress JAAS is here to give you some "Therapy." The hot and heavy single from the Chicago-based singer is accompanied with a sensual, NSFW visual sure to grab your attention.
The singer talks about what therapy means to her. "I think it's good to be that thing for someone when they need it…in whatever form u give it to them," she says.
"Call me cliché, but that's how they always come back. I'm always eye candy and soul food for mine."
Phew! That confidence certainly shows in the video as JAAS dons a sexy therapist outfit with silk and stockings.
She sits across from her lover with a clipboard as he tries to win her back.
"But we can find love and a friendship / and be, I just wanna see, you ain't gotta leave / baby won't you give it up, give it up to me / I know just what you need / I can be your therapy."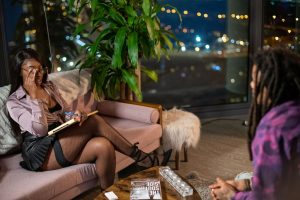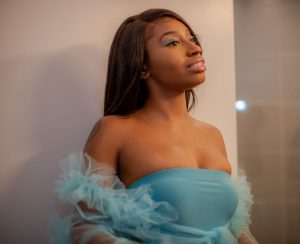 JAAS, originally from Washington, D.C., moved to the Chi to take her singer/songwriter career to the next level. Influenced by Lauryn Hill, Frank Ocean and PARTYNEXTDOOR, she aims to take listeners on a "heart-wrenching journey" with her music.
Recently, JAAS sang about pushing through the struggles of a relationship with her last release "Do Better," which dropped in November. Now, she's gearing up for a big year of music for 2020 and starting off strong with "Therapy."
Take a "Therapy" session with JAAS by checking out the video below: