Shot right before the nation's orders to stay at home, Lyrica Anderson is here to deliver her latest video "Marriott." The talented singer, songwriter first appears in a sultry leopard print jumpsuit, and has spicy lyrics to follow. "Marriott" captures the essence of lows in relationships,  unexpected breakups and confusion, when a partner's actions don't match their words. Lines like "why should I be an angel for a demon" are relatable from the emotional ballad.
Lyrica also sings, "Okay I get it / you need space now, you need time now, just to process / share my soul with you, I feel like a fool."
The biting lyrics are accompanied by an equally passionate video, directed by Damien Sandoval ("Contact" Wiz Khalifa). In the beginning, Lyrica rides out in a classic Chevy, which she says is symbolic for her departure from her relationship. Then she heads to the Marriott where her former lover is not welcome as she opens herself up to a new man. The deep blue lights throughout the video are reminiscent of the classic "Belly" movie, and Lyrica's son makes a cameo showcasing her motherly strength and ability to stand alone.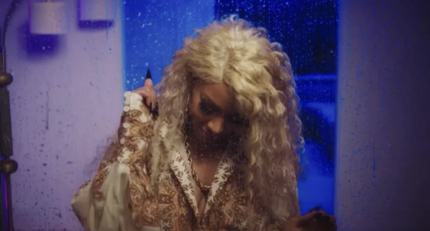 Take a ride with "Marriott" below:
https://www.youtube.com/watch?v=YvL6uECscC4&feature=emb_err_watch_on_yt