If you don't know the name now, you won't forget it. Highly sought-after producer/songwriter, Elliott Trent, is driving his singing career forward with his blazing hot new single "Motions." The polished musician has written and produced songs for Kehlani, Chris Brown, Trippie Redd, Usher, Zaytoven, and more of music's top artists.
Having written and produced his own single, "Motions" is the first release from his forthcoming EP, Into The Night, dropping June 2020. The song is a sultry, upbeat bop where Trent serenades to his love interest about opening up his mind and body to her. Showing off his runs and incredible vocal range, he sings: "Let's make the most of this moment, 'cause you the only one on my mind, on my mental (mental) / Got all these other women looking ran through / When we alone, it's nothing that we can't do / I wanna be the man to pull up on you to make the bed break / earthquake and love make."
"I was very conscious of putting myself into "Motions" as soon as I began writing it," Elliott says. "To me the song gives off a lot of confidence in my ability to love a woman the right way and when fans listen to it I want them to know that I'm giving them bits and pieces of me, my story and who I am."
Trent is responsible for co-writing Kehlani's 2019 hit "Nights Like This" (one of our favorites), and "Flashbacks" on Chris Brown's 2019 platinum-selling album Indigo, according to his PR team.
In addition, they said Usher and Zaytoven recruited him to write six of eight songs on their 2018 joint studio album, A, and he produced "Love Scars" for Trippie Redd in 2017. His work has led to a whopping combination of more than 500 million streams with songs he's contributed to, his team adds.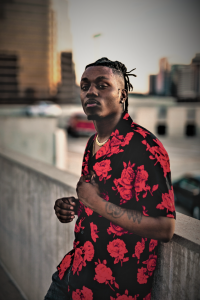 Originally from Columbus, Ohio, Trent's past projects include Gentlemen's Club in 2017, followed by the 2019 EP, The DownTime.
Now he's moving forward with "Motions." Check it out below: