The most prestigious awards show for Afrobeats music is headed to the US. Having discovered, nurtured, and rewarded excellence among Africa's music industry for the past 14 years, The Headies Awards will celebrate its 15th year bringing an unprecedented awards ceremony to Atlanta, Georgia. 
As AfroBeats exploded into a worldwide phenomenon, its impact was undeniable. The global success of Marvel Studio's film "The Black Panther" which brought in over 1.3 billion dollars to the box office worldwide in 2018, left everyone with a strong appetite and heightened interest in African music and culture. Beyonce would follow suit in the soundtrack for Disney's 2019 "The Lion King: The Gift" soundtrack which featured Wizkid, Shatta Wale, Burna Boy, Mr Eazi, Tiwa Savage, Tekno, Yemi Alade, Busiswa, and Salatiel. 
African artists continued to set global records like Burna Boy's 2018 hit "Ye," followed by the 2019 hit "Fall" by Davido which set the stage for a runway of artists lined up to showcase a new, unique sound that the world would come to know and love. 
There was no shortage of supply as the cast of African artists ready to meet the growing demand for Afro-Pop, Afro-Fusion, and Afro-Beats grew. To date, "Love Nwantiti (ah ah ah) by CKay, "Higher," by Tems have been named some of the best-selling Afro-beats songs of all time. Afrobeats continue to lead the way with more recent hits like "Playboy" by Fireboy DML, "Sugarcane" by Darkoo, and "Last Last" by Burna Boy. 
This past March, Billboard Magazine launched America's first-ever AfroBeats chart association with Afro Nation to rank the top 50 most popular Afrobeats songs in the country – based on streams and downloads. With collaborations and fusions with A-List US artists like "Essence" with WizKid feat. Justin Beiber & Tems, "Peru" by Fireboy DML feat. Ed Sheeran, and "MonaLisa" Lojay X Sraz X Chris Brown it was clear that the fusion was set in stone – with no more barriers in the way of bridging the gap between African music, pop culture, and mainstream music in the US and abroad.
It was clear that the time was at hand for Africa and the US to celebrate the musical journey across the globe on American soil. 
But just what are The Headies Awards? It's the most prestigious annual global African awards show that celebrates Afrobeats and the sounds coming out of North, South, and West Africa. The exuberant, bold, and culturally relevant awards show is on a mission to export Africa to the world to further amplify and grow African music and all art forms.
Founded by Nigerian entertainment entrepreneur and radio executive Ayo Animashaun, the Headies awards is organized by Smooth Productions. Animashaun's production firm also publishes the weekly Hip Hop World Magazine, and in 2013 launched HipTV on Multichoice DSTV which is available in 44 countries in Africa. He is credited as one of Nigeria's most influential entertainment moguls.
Past winners at The Headies have included pioneering Afrobeats artists like D'Banj, 2Baba (formerly known as Tuface), and M.I. as well as contemporary artists of the genre, including Davido, Tems, and Tiwa Savage. 
This past week, ThisIsRnB caught up with Ava L. Hall, the former VP of Programming and Branding for BET International. Hall was at the forefront of the global campaign to bring African music and culture to the popular music landscape for over a decade. As one of the highest-ranking global music and entertainment executives in the world, Hall is credited as one of the first people to help break Afrobeats in the US. 
"I'm thrilled to join The Headies as Co-executive producer.  This year's show theme is 'Join the Movement' and I literally joined the movement more than a decade ago.  I take pride in knowing that I helped to start the US movement —the rise and growth of Afrobeats in the US. While heading up Programming at BET International, I oversaw the development, voting, and curation of the international nominees, categories, performances, and integrations for BET Awards, BET Experience, BET Hip Hop Awards and created Music around the globe' a series of music specials' So joining The Headies feels like a perfect marriage," Hall tells ThisIsRnB.
At The Headies awards star-studded brunch held during BET week, ThisIsRnB.com spoke with African artists and influencers as they shared what the global awards show means to them and why the diaspora should be excited that The Headies will be hosted in the US. 
Cameroon's leading artist 'Stanley ENOW' and Nigerian Afro-Funk artist 'Pretty Boy DO' both shared their excitement about the Headies coming to an international stage and opened up about the nature of African music, Afrobeats, and what bringing the Headies to America means to them.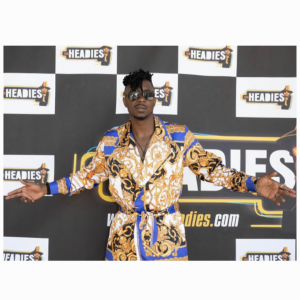 'The Headies Awards' is one of the biggest awards shows in Africa. As one of the leading Cameroonian artists, I'm super proud of the fact that they decided to go international and I'm so happy to join the movement. To know that they started from the bottom and are headed to the biggest country in the world for entertainment makes me more than happy. We pray that it gets bigger and bigger and that it should be a proper representation of Africa as a whole because Africa is 54 countries, 54 nations – same values, same energy. We are out here to make a statement as well," says Stanley ENOW. 
Known for his hits "My Way" and "Parar Paro" ENOW describes African music as having love and says the values that we probe are togetherness, family values, and respecting our differences. He added, "Being the 1st artist from Cameroon winning MTV AFRICAN MUSIC AWARD I think I just come with the juice and the people saw something they refer to as leadership in me and positive vibes because I'm intentional about giving them the type of energy that makes them do magnificent things with their lives." 
"It's important for me to be an artist that gives great music but it's also equally important that I made a positive difference in the community and that's why I started the Stanley ENOW Foundation. I help African kids with proper education and health care and it's the most important part of my purpose, ENO tells ThisIsRnB.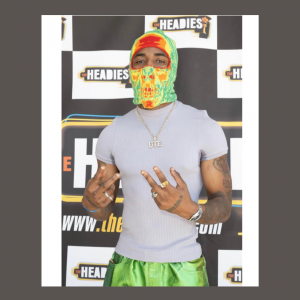 When people listen to Pretty Boy DO's music they believe they can be whatever they want to be. He's put in a lot of hard work to get where he is – to date, Pretty Boy DO- who was nominated for best reggae and dance hall album. Born in Rivers State on the south side of Nigeria, the LAGOS resident describes his music as an Afro-fusion blend called Afro-punk and is known for his hit song "Dey Go Hear Wehh." 
When asked to comment about the gap being closed as Africa and the global diaspora has embraced the new genre of music, 'DO' explained "It would be good to come back to where it all started from. It's your roots! Africa, it's a 3rd world continent so a lot of the music is about partying, having a good time, and hope. There's a lot of hardness and suffering so the music is centered around happiness, giving people hope, and making people feel good. If people come to Africa they will learn about togetherness, and unity, a lot of people share and take care of each other a lot. Now we're bringing this music and this message to you," he says. 
This year, the awards show expands its categories to include International Artists and further amplifies many A-List American artists. Ed Sheehan, Chris Brown, Beyonce, Drake, Justin Beiber, and Nas are among the list of celebrated American artists who are nominated in the International categories for the 15th Annual Headies Awards ceremony.
The Headies Awards is coming to America and will be held on September 4th, 2022 in Atlanta, Georgia at the Cobb Energy Center. The bold showcase of talent will air in 89 countries across the continent of Africa on satellite and terrestrial, as well as across several digital platforms around the world. For more information, visit, theheadies.com.