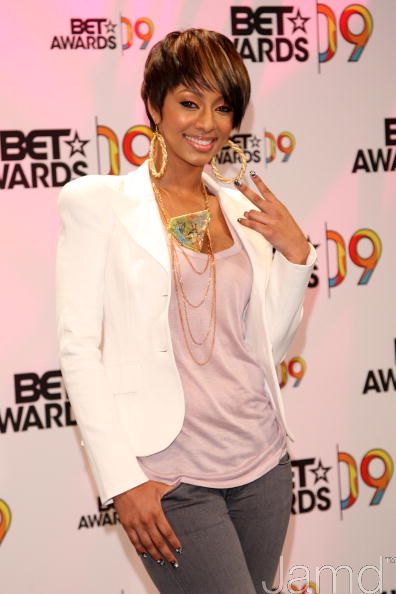 First it was Timbaland, then Kanye followed by Ne-Yo, today Keri Hilson says she's knocking at R. Kelly's door! "I'm doing a lot of features right now for other people. Fabolous, R. Kelly", Hilson shared with Atlanta's AJC while on tour with Keyshia Cole.
According to Hilson, there is something special in the works with the former TP-2 and Chocolate Factory star who escaped child pornography charges last last summer. Since Kelly was deemed not guilty by an Illinois judge, the singer has been relatively quiet except for a few collaborative efforts with other recording stars and remixes of songs like Beyonce's "If I Were A Boy" last fall.
Kelly is said to be at work on his next effort titled "12 Play: Fourth Quarter". However, some reports suggest that the project's title may be changed due to a leak of select songs last year.  Speaking with MTV in February, Kelly said his next effort could be titled "Untitled".
"I'm out here working on the muthafu**in' album. I'm working on a new album and I'm calling that muthafu**a Untitled. Y'all call it what y'all want."
via Singersroom