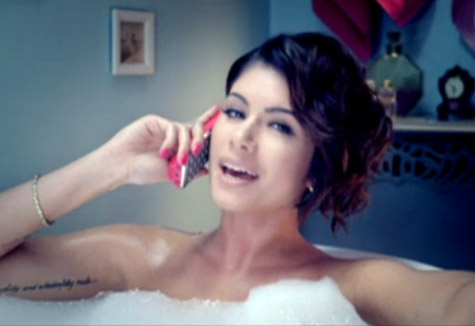 Pharrell and Jermaine Dupri's protégée Leah LaBelle makes her introduction in the colorful video for her debut single "Sexify," directed by Sarah Chatfield. When her girlfriends need relationship advice, they dial up Leah, who tells them how to spice things up in the bedroom. Her phone never stops ringing, whether she's in the bathttub or going through her wardrobe.
Skateboard P makes a cameo as a pizza delivery boy and J.D. plays the angry landlord, who comes knocking at her door to tell her to turn down the music. In the end, she meets up with her girlfriends including JoJo for a pizza party.
The "American Idol" alum will release her debut in late summer/early fall on I-Am-Other/So So Def/Epic Records.
via Rap-Up