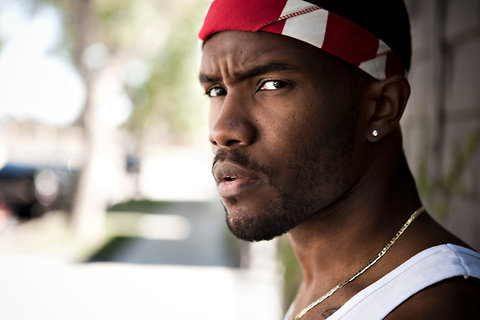 Billboard snatched an interview with Frank Ocean's manager Christian Clancy on Monday, in fact, it was while Clancy was on his way to Best Buy to purchase a physical copy of Frank's debut album channel ORANGE.
In portions from their chat, Christian talks about Franks plan to release the album a week early on iTunes, the impact and his feelings on Franks personal open letter about his first love, how this released affects the music industry and more. See excerpts from the interview below…

As Ocean and others confirmed last week, the plan all along was to release the album a week early as an iTunes exclusive. Approximately when did you lock in that deal?
Christian Clancy: It's always been a moving target. He was really inspired by what Kanye and Jay did [in releasing their "Watch the Throne" a week early], and I think in this day and age it's funny. Not that being called "genius" or "smart" is a bad thing, but you know a business is in trouble when common sense is referred to as "smart." The truth is in this day and age with leaks and everything that goes along with that it seems to me that with an artist like this kind it makes all the sense in the world. It's been his plan from the jump. How it was navigated was always a moving target, and there was a lot to maneuver around and stuff like that. We have a very great relationship with Def Jam, and they really have followed his lead. Frank has incredible intuition. I'm an intuition guy. When you have an artist who has as good an intuition as he does, you follow it.
We can't talk about the last two weeks without talking about the July 4 Tumblr post and the impact it's had. Did you have any discussions with Frank about that before he posted it?
My comment on anything related to that is that it was all 100% Frank and the post in and of itself is better than anything anyone can ever say. And it all goes back to the album.
That is an insanely personal decision. It's something I can't relate to and can only offer support and follow his lead. That's all I can say about that. If anyone has questions they should just read the Tumblr post and listen to the album. What else could anyone possibly say?
I agree that the post and the album speak for themselves, but certainly we wouldn't be looking at sales figures quite like this had the post not happened.
To deny its impact would not be not very intelligent, but it could've gone any number of ways. The courage to do that knowing it could've just as easily gone another way is so amazing. But I don't like to get too involved in that side of his personal life whatsoever.
You tweeted, and later deleted, your frustration over Target's decision not to carry the album following the iTunes exclusive. In the absence of Target, have any other retail partners stepped up to the plate in the last week?
I can't insert myself in Target's business… It's a business decision that I totally disagree with, but I'm not in their business. They're in a TV and microwave business. It's their right to make business decisions and I'm not part of those conversations. I just think that, again common sense would say this might be a smart way to do things for people who have great word-of-mouth and a brand that they've built. Let's not underestimate the fact that this is a guy who has done all of this with an iPhone and a Tumblr page. This is a guy who has the number-two album and number-one or two in 11 countries literally with an iPhone and a Tumblr page. Literally. I don't want to take away anyone's help, but when it comes down to what he has done it's all come from his iPhone and Tumblr page and obviously the music right? It's the antithesis of a campaign.
I think there's so much to learn for myself, for the business, there's so many chapters in this book that everyone can learn from. You can't apply it to every artist, obviously everyone will try and… I don't know if "copy" is the word but find their own version of their own normal mantra. Art is art and individual. At least for me, I remember when other people I was working with would say "let's just do what Lil Wayne did." Uh, one problem – you're not Wayne. Stuff is not made to be copied, it's not an exact science at all. So all myself and my wife Kelly, who basically runs point, all we had done is follow his lead and his intuition. And that's our gigs. And play chess the best we can.