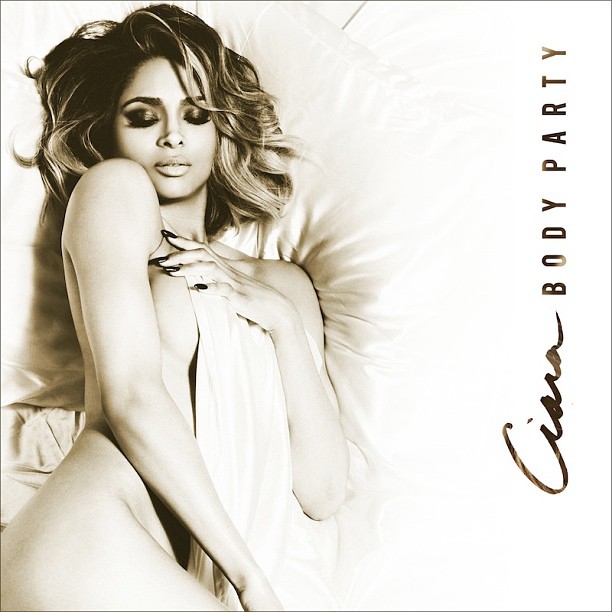 Ciara has said that her upcoming album One Woman Army is her most personal, soul-baring project yet. With three "buzz" singles already released from the album, the R&B star unveils the racy cover for her official next single, "Body Party." CiCi is seen half naked, in bed, covering her breast with the bedsheet.
She shared the image via Instagram sayig, "My Body's Your Party Let's Get It Started.. #BodyParty." She also tweeted what seems to be lyrics, "Time 2 Set Tha' Mood Right…My Body Is Your Party Baby…Nobody's Invited but U Baby."
She did not announce when the song will be released, but expect to hear it very soon.
UPDATE: The official snippet has been released, it sounds like the track includes a sample or remake of Ghost Town DJ's "My Boo," and it's too hard to tell how hot it is yet, but it sounds super sexy. Check it out below…