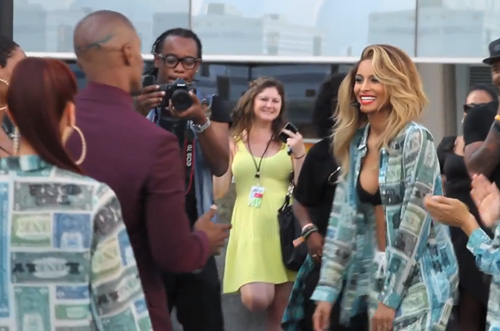 Ciara's performance at the 2013 BET Awards has become one of the more talked about positive moments, which saw the R&B chanteuse performing her singles "I'm Out" with Nicki Minaj and "Body Party."
While Cici was in prime form, and killed the stage with her dance moves, she had a lighthearted moment during an outdoor rehearsal.
While Ciara and her dancers were getting in some last minute prep before hitting the stage, the always funny Jamie Foxx crashed their practice as he jokingly got in on the dancing, with his own directing and comedic moves.
Check out the footage after the jump, and if you missed it, watch Ciara's BET performance here.