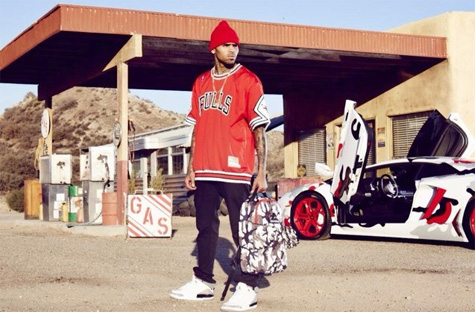 Chris Brown is extending his artistic endeavors to the product world, as the R&B star has signed on for his own line of backpacks. Brown has showed his painting skills with the graffiti murals that he puts up, and launched his clothing line 'Black Pyramid' earlier this year, but now he will be designing a series of backpacks with New York-based company Sprayground.
Chris already shot a promotional video for the upcoming line, which is available now here.  Fox News caught up with his business partner from Sprayground to get details on the venture, and takes us behind-the-scenes of the video shoot, which was done before Brown checked into rehab.
"It's amazing being able to work with [Sprayground] and collab, and being able to put this project together 'cause a lot of kids [are] going back to school, a lot of college kids—everybody uses backpacks," said Breezy. "Being able to incorporate my style with it has been great."
Check it out below!
[
HHNM
]