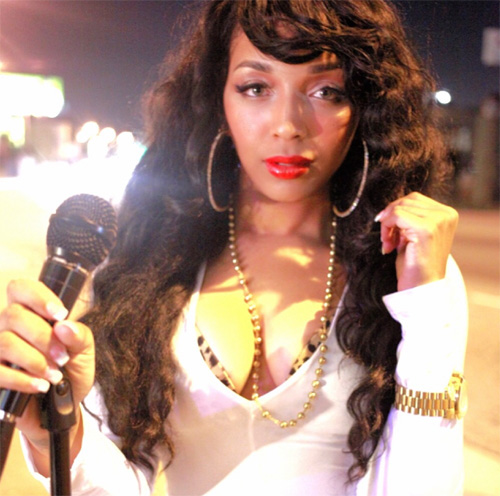 Just in time for the holiday season, Devyn Kelly, releases her new Christmas EP 'Wish List: All I Want This Christmas.' For the EP, the California dweller hooked up with producer Darien Dorsey, to create a project that spreads not only Christmas cheer, but something that everyone could enjoy this holiday season.
Kelly says, "I wanted to make holiday music that everyone could enjoy. I had an amazing time making this music. My producer Darien Dorsey and I wanted to make sure the songs were musical, genuine and fun. I see my songs as amazing gift alternatives."
The EP includes all original music, including the lead single "Wish List." Take a listen below, and pick it up on iTunes now.
Kelly Marie Bryant, now known as Devyn Kelly, is a Houston Texas native. A product of Houston's 3rd ward community Devyn was actively involved in community theater at the ensemble theater & her church choir at age 3. Kelly attended performing arts schools (High School for the Performing & Visual Arts, The American Musical & Dramatic Academy) studying classical, musical theater, jazz & contemporary vocals. Devyn recorded her first major project in efforts to explore the world and gain recognition as a Music Artist, thereof. This project was regionally successful afforded her the opportunity to go to Paris, Barcelona, Venice & Germany. She now resides in Los Angeles as a songwriter and vocal coach, while actively pursuing her music career, becoming a rising star.
For more info check DevynKellyMusic and follow Devyn at @devynkelly.