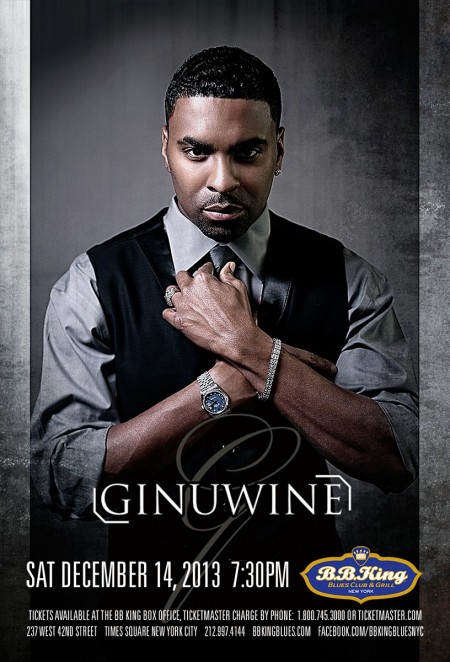 New York R&B fans its contest time once again!! As the temp continues to get colder, who doesn't want a nice R&B show to warm the hearts and souls. For our latest giveaway we are offering some lucky ThisisRnB.com viewers the chance to see the one and only Ginuwine return to NYC to perform a special show at the legendary B.B. Kings in Times Square!
The R&B veteran is fresh off his Grammy nomination for 'Best R&B Album' with TGT (Tyrese, Tank, Ginuwine), and as one to never disappoint with his live shows, this is sure to be a night not to miss.
For those of you in the NYC area, we have 4 pairs of tickets to the show available! All you have to do is email us with the subject line 'Ginuwine' to contest@thisisrnb.com, and tell us your favorite Ginuwine album, and why you would love to see him live. The winners will be chosen by random drawing of the submitted entries. This contest will run from today Tuesday, Dec. 10 through Thursday Dec. 12 at 11:59 PM.
You can also buy tickets here.
Best of Luck!!