_________________________________________________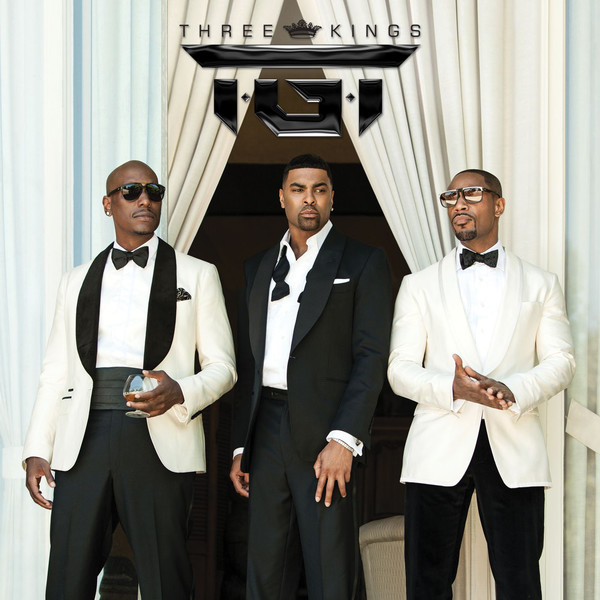 06. TGT – Three Kings
Tyrese, Ginuwine and Tank have possibly become the most fawned over male R&B group since the '90s. Grammy-nominated for their debut collaborative album, Three Kings, the trio – known as TGT – released the much-anticipated project in late August, after the idea was originally conceived back in 2007. Lead by the singles, "Sex Never Felt Better" and "I Need," the album debuted at number 3 on the Billboard 200 chart, receiving praise and acclaim from both fans and critics alike. Featuring 17 tracks and an additional 2 if purchased from Target, Three Kings was one of the high points of R&B this year, and will not only continue to receive attention from bedroom stereos, but hopefully continue to stand as an important moment in all three of their careers. – N.P.
Standout Cuts: "Sex Never Felt Better," "I Need," "No Fun," "Next Time Around," "Weekend Love."
_________________________________________________
05. Janelle Monáe – The Electric Lady
Janelle Monáe is one of those rare artists that come around once in a generation. The Atlanta native became a consummate performer off only one album, sans major commercial or chart success, and had built up strong anticipation for her sophomore effort The Electric Lady. The first thing you might notice about the project is its list of coveted featured artists, including the likes of Prince, Erykah Badu, Miguel, Solange and Esperanza Spalding, but none of these heralded guests shine brighter than Ms. Monáe herself, and her eclectic soundscapes. The album feels and plays out like a journey through multiple generations of soul music, and rightfully propels the 27-year-old to the position of one of today's most important artists. Janelle can do no wrong, power to you sister! – J.W.
Standout Cuts: "Electric Lady," "Primetime," "We Were Rock n Roll," "Dance Apocalyptic."
_________________________________________________
04. Fantasia – Side Effects of You
Fantasia never disappoints and always delivers! Ms. Barrino brought things back to the basics on this album with her "Rock Soul" energy and flawless production from Harmony Samuels. The Side Effects of You was lead by single "Lose to Win," which showcases Fantasia's vulnerability and strength to get back up after she's fallen. The album is heartfelt and takes the listener through every emotion. On tracks like "Without Me" featuring Kelly Rowland and Missy Elliott the trio let their hair down and gave the female anthem of 2013, which has earned them a Grammy nomination. This album is by far Fantasia's most cohesive to date, and it's clear that she put her all into it, and that's all anyone could ever ask an artist to do. – M.G.
Standout Cuts: "Ain't All Bad," "If I Were A Bird," "End of Me," "In Deep."
_________________________________________________
03. John Legend – Love In The Future
Nominated for Best R&B Album at the 2014 Grammy Awards, John Legend's Love in the Future has secured a top spot on our list for many reasons. Boasting award-winning production from Kanye West and Dave Tozer, the soulful crooners fourth studio album was lead by singles "Who Do We Think We Are" and "Made To Love," but while both were well received, it was his third single, "All of Me" that caught national attention and touched hearts everywhere. Possibly John's most criminally underrated album from a commercial standpoint, the 20-track deluxe edition primarily finds the singer-songwriter returning to his roots and we don't have to wait for the future, we are back in love with John now! – N.P.
Standout Cuts: "Save The Night," "All of Me," "Wanna Be Loved," "We Loved It."
_______________________________________________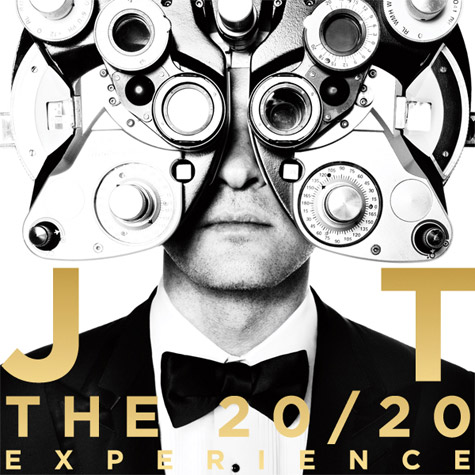 02. Justin Timberlake – The 20/20 Experience: Part 1

One of the most anticipated returns in recent music history basically became the story of the year (until see No. 1), but Justin Timberlake lived up to all the expectations, and once again paved his own path. Reuniting with Timbaland, and building on the groundbreaking soundscapes from his classic sophomore album, the legendary duo spun us all around with the nearly surprise project.
Opening the year with the radio friendly "Suit & Tie" featuring Jay Z (a collabo long in the making), Justin literally had the entire world in the palm of his hand leading up to the release of The 20/20 Experience. The sweet strings of the opening song "Pusher Love Girl" seem to fittingly sum up the spectacular release strategy of the project, and the team was rewarded with the top spot on the Billboard 200 chart with nearly 1 Million copies sold in the first week. It was not all hype though, as the album is another spectacular piece of work from Justin, Timbaland, James Fauntleroy, J-Roc and Rob Knox. While Justin has often tread the line between Pop and R&B in his solo career, the first disc in the project leans heavily on his R&B influences, and delivered some of the most musically creative tracks of the year. – J.W.
Standout Cuts: "Pusher Love Girl," "Tunnel Vision," "Don't Hold The Wall," "Spaceship Coupe."
_________________________________________________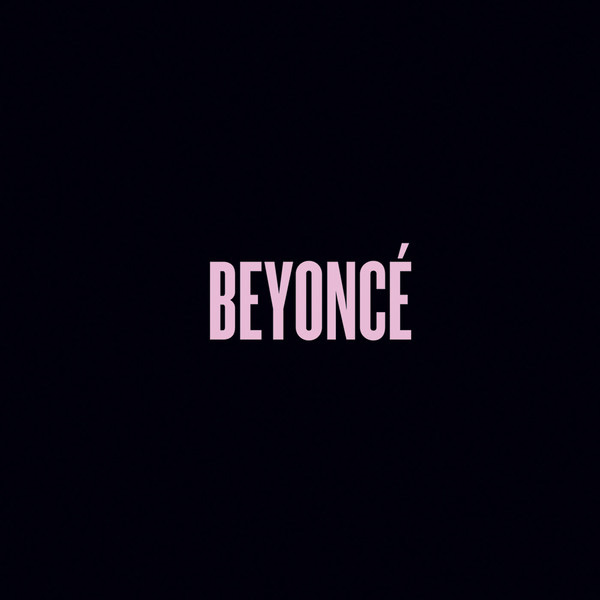 01. Beyoncé – Beyoncé
The Queen surprised us with her fifth studio album, but it should be no surprise that is No. 1 on this list. The self-titled visual album, which had been a year in the making, landed on iTunes at midnight on Dec. 13, and completely shocked the world. Not only for its unexpected arrival, but for the complexity and progressive artistry that filled the 14 songs, and 17 music videos.
Beyoncé truly foreshadowed the lyrical content of the album with her song "Grown Woman," which does not make the audio side, but as a bonus music video. The multi-Grammy Award winner shows us that she is easily the sexiest mom alive, and proud to be at her most provocative, honest, open, emotional and downright naughty across the entire project.
More time is needed to determine how this album will rank amongst her catalog, but right now it is easily tied with her solo debut, Dangerously In Love, as the best and most compelling of her career. – J.W.
Standout Cuts: "Drunk In Love," "XO," "No Angel," "Partition," "Heaven."
Honorable Mentions:
Chrisette Michele – Better
Ciara – Ciara
R. Kelly – Black Panties
The Weeknd – Kiss Land
Lyfe Jennings – Lucid
Charles Bradley – Victim of Love
Mack Wilds – New York A Love Story
There were many great releases this year. Don't see your favorite?? Tell us in the comments section below!