What a year it's been! Exciting, emotional, passionate and sensual are all words that come to mind when reflecting on the many releases that have hit our iTunes players in 2013.  But, before we get into the LP's, it's necessary to shed some light on the hottest mixtapes and EP's that were released this year, and there were certainly a lot!
R&B is definitely on the rise again when we have such strong young talent continuing to emerge and flourish each year, and 2013 had it's fill of impressive debuts, and special projects from some already established names. Equally a good year for both male and female acts, we saw newcomers top the charts with their debut singles, build strong followings, hit national stages and sell-out shows.  With the talent that's on this list, we are more than excited for what's to come in the new year!
While many of these names might be newcomers or unknowns to some, they are each deserving of their spot, and are worthy of your attention.
Check out the '13 Best R&B Mixtapes/EP's of 2013' below!!
_________________________________________________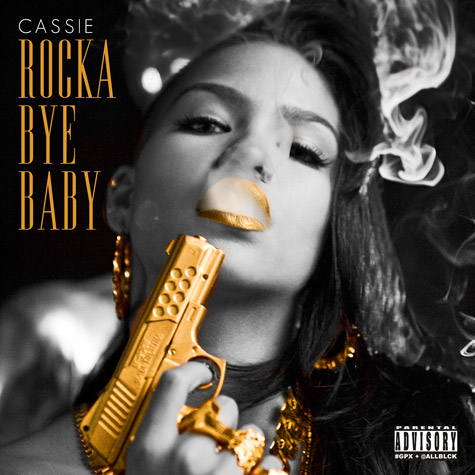 13. Cassie – RockaByeBaby
Spending much of her time modeling and looking pretty on trips with Diddy, Cassie had been off of the music radar for quite some time. While it is basically a fact that the beauty of Bad Boy doesn't have the vocals to compete with R&B's heavy hitters, her comeback mixtape 'RockaByeBaby' was certainly a welcomed surprise and one of the years buzz-worthy projects. Not only did Casandra have some solid features from rap's elite, and stand-out production, but her vocals were actually well suited for each choice of song. A thoughtfully-crafted project, 'RockaByeBaby' lands on this list not only for the fact that it brought Cassie back to the music discussion, but it was creative enough to even impress. – N.P.
Standout Cuts: "Paradise," "Take Care of Me Baby," "Sound of Love," "I Know What You Want."
_________________________________________________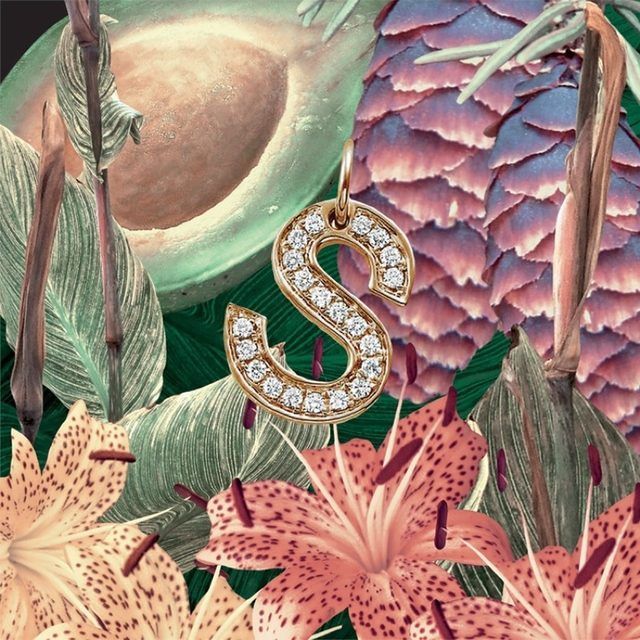 12. SZA – S
If you are still unfamiliar with the burgeoning songstress known as SZA, now is the time to get familiar. The New Jersey native signed to T.D.E. (Top Dawg Entertainment, home of Kendrick Lamar) this year as the first lady of the buzzing label, and has garnered quite the underground following since the release of her EP simply titled 'S,' which is said to be the first of a 3 part series. With a haunting alt-soul style, and breathy tone, SZA is truly unique, and in a league of her own. – J.W.
Standout Cuts: "Aftermath," "Ice.Moon," "Castles."
_________________________________________________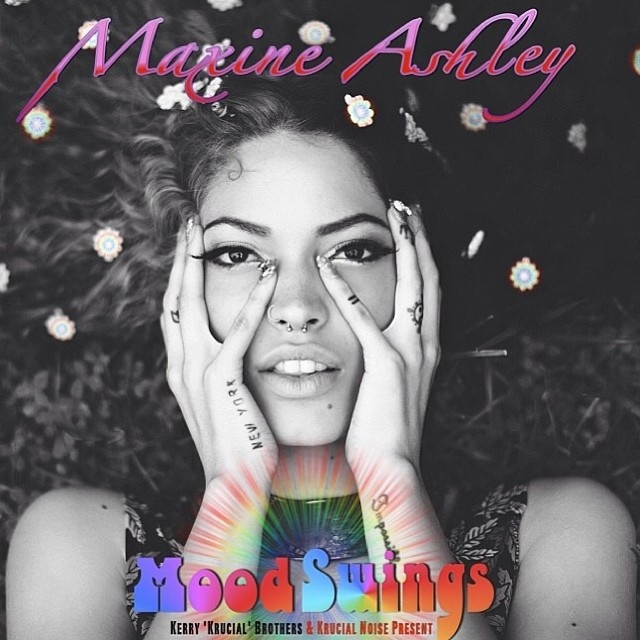 11. Maxine Ashley – Mood Swings
Another newcomer to many, Maxine Ashley has already been under the graces of two legendary producers, including Pharrell Williams and Kerry "Krucial" Brothers, in her short career. A New York native the young singer totally surprised us with the release of her very impressive debut EP 'Mood Swings.' Her style gives a fresh, infectious take on the blending of R&B, Pop and Alt-Soul. Highlighted by her smooth and sultry vocals, which rope you in, and hold on for a ride, which is a less moody and more vibey. – J.W.
Standout Cuts: "By Your Side," "Glory Box," "Between You & I."
_________________________________________________
10. Tinashe – Black Water
The project is still very new, as it was released in late November, and the name might be brand new to some of you. However, 20-year-old Los Angeles native Tinashe has built a solid fan base and landed a record deal with RCA Records this year. 'Black Water' acts as her official introduction to many and certainly solidifies her as one of the many rising females to watch for in 2014. With records like "Just a Taste," which does justice to a sample of Tony Toni Toné's "Anniversary," we are hungry for more. – J.W.
Standout Cuts: "Vulnerable," "Just a Taste," "Midnight Sun."
_________________________________________________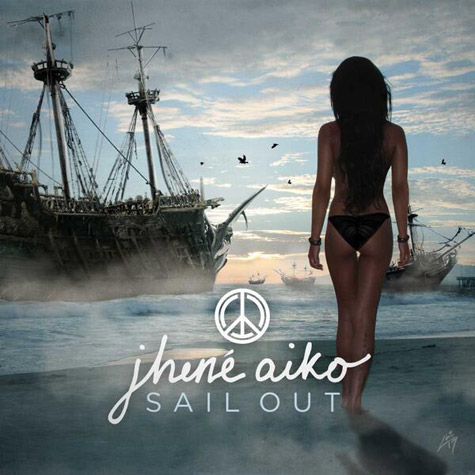 09. Jhené Aiko – Sail Out
The lyricism that Jhené Aiko expresses speaks for itself. Following her popular mixtape 'Sailing Soul(s)' and signing a deal with Def Jam, there was high anticipation for this EP, and fans of the songstress were more than pleased with the outcome. Jhené's music instantly puts you in a mood where you feel every emotion, whether it's due to a relationship or just life in general. On tracks like "Stay Ready" and "Comfort Inn Ending (Freestyle)" she rides the beat so effortlessly that you can't help but press replay. After a classic mixtape, and stellar EP, we are more than ready for her debut album Souled Out to arrive! – M.G.
Standout Cuts: "Stay Ready," "The Worst," "Comfort Inn Ending (Freestyle)," "3:16 AM."
_________________________________________________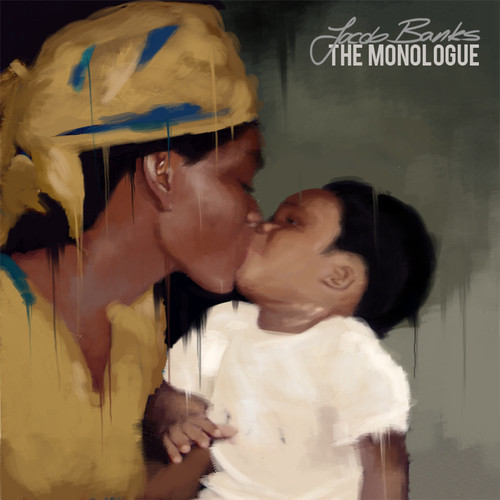 08. Jacob Banks – The Monologue
The UK has blessed us with some extraordinary soul singers as of late, and 2013 was no different. One of whom is a name that might be unfamiliar to you now, but should absolutely be on your list of those to watch for in 2014. Upon the first minute of Jacob Banks opening song "Worthy," off his debut EP 'The Monologue' we were absolutely floored, and then literally let the whole project play straight through (which is very rare). The 8-track EP plays out like an album from a seasoned, veteran singer, touching on multiple elements of soul, reggae rock, gospel, folk, and classic rhythm & blues. – J.W.
Standout Cuts: "Worthy," "Rainy Day," "Dear Simone."
_________________________________________________
07. Bobby V – Peach Moon
Honesty is the best policy and it would be unjust for anyone to say that Bobby V didn't bring the heat with this EP! From the live band, to the strings and horns, lyrics, and the groove from start to finish, makes everything about 'Peach Moon' a must listen, and more than worthy to be on this list. The soul just pours out on tracks such as "Back to Love" and "Koko Lovely." If there's more where this came from, then hopefully Bobby V will keep giving us quality music throughout the new year! – M.G.

Standout Cuts: "Back to Love," "Koko Lovely," "Who Am I Change."
See the rest on the next page: