_________________________________________________
06. Ro James – Coke, Jack & Cadillacs
Truly a one-of-a-kind, rising crooner Ro James demands and commands your attention. The New York native released his much-anticipated debut 'Coke, Jack & Cadillacs' as a three-part series throughout the summer, and through the project brought us into a mysterious world of love, sex, passion, addiction and desire. Ro's unique vocal, which is a mix of authentic church-bred soul, and the rugged rasp of an experienced traveler, wraps you up and holds tight, smoothly carrying you across each 3-song set. As the ride comes to an end, you can't help but hope that the Cadillac comes back around the corner to pick you up for another trip, sooner than later. – J.W.
Standout Cuts: "Pledge Allegiance," "ADIDAS," "XIX," "84."
_________________________________________________
05. Elli Ingram – Sober
While most of the United States is still unaware of Elli Ingram, the burgeoning singer's debut EP 'Sober,' makes this list without question. Popping up on the scene with her incredible rendition of Kendrick Lamar's famed single, "Poetic Justice," the young songstress had us yearning for more. Keeping up with the amazing sound of the aforementioned song, each cut on the project was mesmerizing in itself. Certainly worth a download and some heavy play, but even more importantly, a top slot on our list. – N.P.
Standout Cuts: "Sober," "Mad Love," "Poetic Justice."
_________________________________________________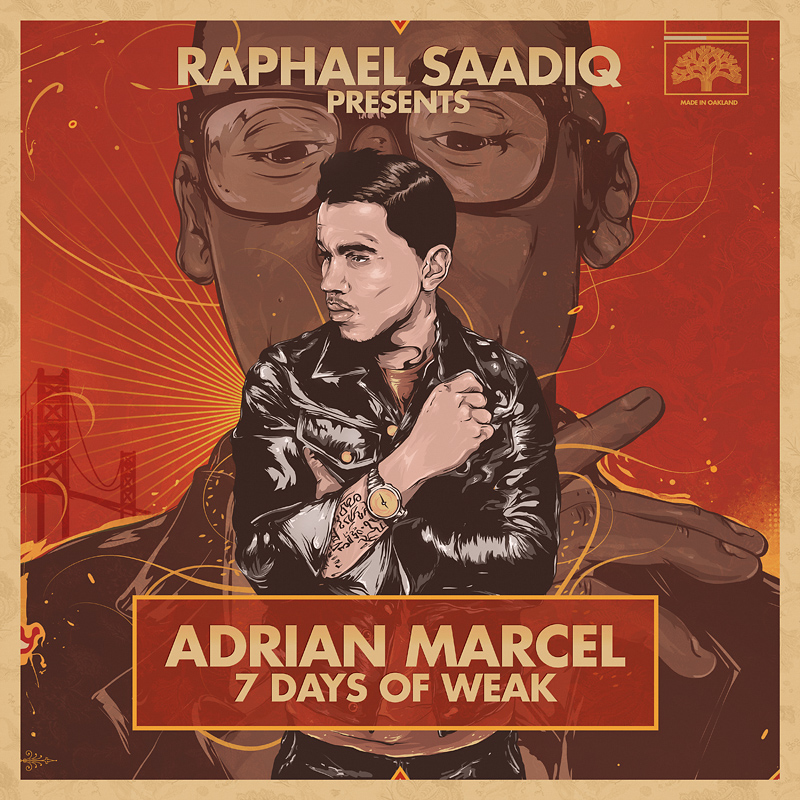 04. Adrian Marcel – 7 Days of Weak
Anyone that has the cosign of Raphael Saadiq has to be worth a listen, and rising singer Adrian Marcel's debut mixtape '7 Days Of Weak' was no disappointment. Hailing from the Bay Area, Marcel represents his hometown well and also brings a lot of his grit and edge to his music through melody and relatable lyrics. The song "My Life" is a definite eyebrow raiser. Instead of following the typical formula of this era, which finds most male R&B singers just singing about getting girls under the sheets, Marcel sings about laying his cards on the table and expressing the love of a woman building him up. With consistency Marcel can very well earn his way into the top spot as he continues to grow his fan base. – M.G.
Standout Cuts: "I'm Still," "My Life," "Waiting," "Killa."
_________________________________________________
03. Eric Bellinger – Born II Sing Vol. III
R&B newcomer, Eric Bellinger has been taking the music world by storm. Releasing 'Born II Sing Vol. III' as a follow-up to 2011's second installment, the body of work included 13 tracks of pure R&B. Creating songs for mega artists such as Chris Brown and Usher, the L.A. native has gained much fame from many fans due to the excellent project. Including features from such artists such as Tank, Sevyn Streeter, Problem and more, 'Born II Sing III' was born to be a top contender amongst the best R&B releases of the year. – N.P.
Standout Cuts: "Club Lights," "What You Want," "Somewhere," "Circle of Love."
_________________________________________________
02. August Alsina – Downtown: Life Under The Gun
August Alsina made his mark, and became one of the years most notable new stars in 2013. Releasing his second mixtape, 'The Product 2,' which was then followed by his debut commercial effort 'Downtown: Life Under The Gun,' via Def Jam Records, the New Orleans native finally received national recognition. Skyrocketing to the top of the R&B/Hip-Hop charts with his breakout single, "I Luv This Sh*t," Alsina landed his first No. 1 hit and instantly become a household name. Both 'The Product 2' and 'Downtown: Life Under the Gun' are deserving of a top spot on this list, because they both contributed greatly to August's rise. However, we are focusing on the official EP, which proved that he is much more than a one-hit wonder, but a very talented young artist, with depth, heart, an authentic story and lots of raw talent. We hope this is only just the tip of the iceberg for August Alsina. – N.P.
Standout Cuts: "I Luv This Sh*t," "Downtown," "Ghetto," "Let Me Hit That."
_________________________________________________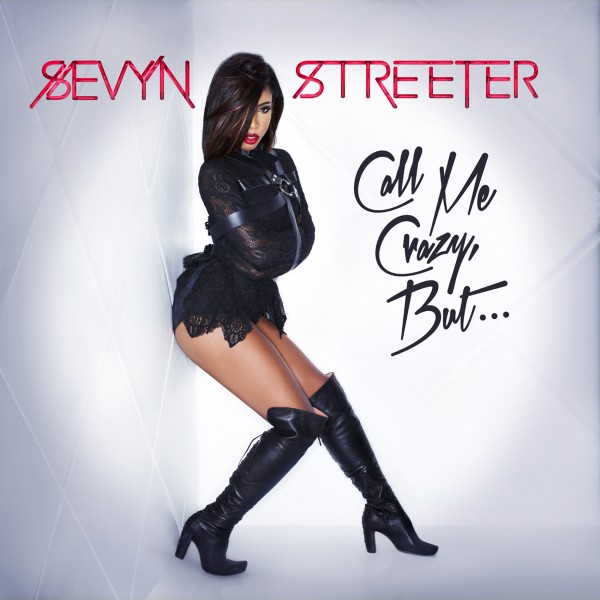 01. Sevyn Streeter – Call Me Crazy, But…
Sevyn Streeter kicked down all doors with her debut EP! There was great anticipation for Sevyn since she became a sought-after songwriter, known for penning hits for the likes of Chris Brown, Alicia Keys, Tamar Braxton, Ariana Grande and more. Those that are familiar with Amber "Sevyn" Streeter know that she has come light years from where she was after being in two girl groups, TG4 and RichGirl. With her debut buzz single "I Like It" it was evident that she was hungry to stand alone and make a lane for herself, and with her following hit "It Won't Stop" featuring Chris Brown reaching No. 1, she proved all that and more.
Released in early December, 'Call Me Crazy, But…" is a 7-song EP that has left all of us itching for more from the young star. It's safe to say that this EP could've easily passed for an album, but with her official debut LP already in the works for 2014 the only place for Sevyn to go is up! – M.G.
Standout Cuts: "It Won't Stop," "Sex On The Ceiling," "B.A.N.S.," "nEXt."
Honorable Mentions:
Candi Kush – Live From The Smokers Room
Bridget Kelly – Cut To…Bridget Kelly
Omarion – Care Package 2
Kevin McCall – Definition
There were many great releases this year. Don't see your favorite here?? Tell us in the comments section below!!