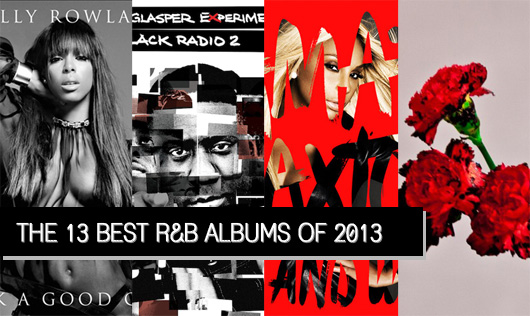 From Love and War to Kisses Down Low it's been a surprisingly great year for R&B music.  With two of the biggest releases of the year being surprises, and plenty of long overdue projects finally hitting store selves, it seems like unexpected was the trend of the year. Pundits can still argue all they want about the state of R&B in today's music industry, the numbers don't lie, it's still suffering commercially, but musically – quality, substance and entertainment wise – R&B has contributed greatly to the music landscape in 2013, and continues to thrive in the live arena.
Most of the years top urban radio singles were R&B records, or heavily R&B influenced, and a handful of R&B albums topped the Billboard 200 chart this year. Knowing that it's not going to be an easy task to pick the best albums of the year was a clear sign that the genre is the strongest it's been in many years. From tremendous blue-eyed soul to classic rhythm & blues, from global superstars opening up like never before, to award winning second chances, from pure baby-making bangers to celebratory anthems, we had it all and more in 2013!
So, without further ado, check out 'The 13 Best R&B Albums of 2013' below!!
_________________________________________________
13. Robin Thicke – Blurred Lines
Robin Thicke had a career year in 2013. Reaching the No. 1 spot on the Billboard Hot 100 chart with his massive hit single "Blurred Lines," and topping the chart for 12 consecutive weeks, the song greatly succeeded the album of the same name. However, Thicke's sixth studio effort was one of the years most underrated and under-appreciated. Crafted primarily by the soul singer and his production partner ProJay, the set also boasted work from a few major players such as Timbaland, Dr. Luke and of course Pharrell. The album was a step in a more playful and up-tempo direction for Robin, who didn't quite venture into the house craze but blended his own soulful style with disco and funk inspiration. He didn't completely abandon his traditional crooner style though, as we still received a couple ballads about love and life as well, specifically the sweet dedication to his wife on "4 The Rest of My Life." – J.W.
Standout Cuts: "Ooh La La," "Ain't No Hat 4 That," "Feel Good," "Blurred Lines."
_________________________________________________
12. Raheem DeVaughn – A Place Called Love Land
The self-proclaimed Love King came and conquered in 2013. Taking his career into his own control with the release of his first independent album, Raheem DeVaughn, took listeners on a journey with A Place Called Love Land. The fourth studio LP from the D.C. based crooner easily lived up to its name and his nickname, as it plays straight through with stellar love songs and bedroom soundtracks. Led by the single "Love Connection," the set didn't put up major numbers on the charts, but it is the exemplification of an underground favorite. Raheem is a master of his craft, and independent or not, he can clearly create a praise worthy body of work. – J.W.
Standout Cuts: "Love Connection," "Ridiculous," "Pink Crush Velvet," "Make A Baby."
 _________________________________________________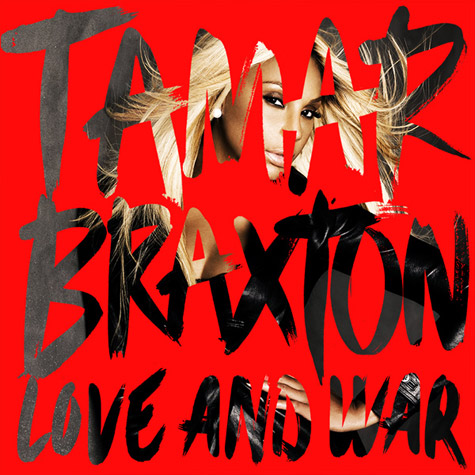 11. Tamar Braxton – Love and War
Known as the most outspoken member of the Braxton clan, Tamar Braxton wasted no time using her reality TV fame to pick back up on her singing career. Following national acclaim and commercial success with her extraordinary ballad "Love and War," the songstress released her sophomore album Love and War in early September. Serving as a leading contender for R&B's most promising albums, and snatching up three Grammy nominations, for both the album and lead single, the witty girl with the big voice has brought back R&B in her own way. While the album is coming in just north of the top 10, we are still giving Tamar a standing ovation. – N.P.
Standout Cuts: "Love and War," "The One," "All The Way Home," "Pieces."
_________________________________________________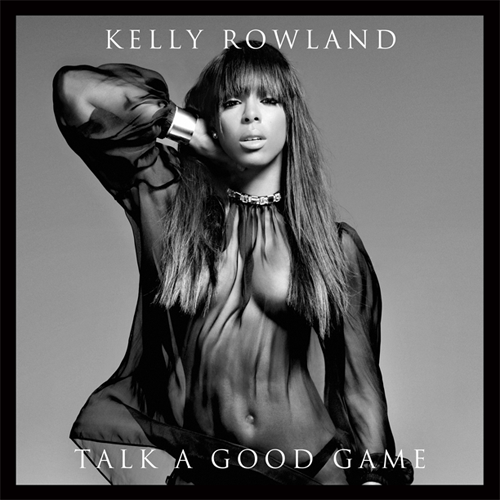 10. Kelly Rowland – Talk A Good Game
Kelly Rowland commanded 2013, from stunning red carpet appearances, to our TV screens as a judge on The X Factor, and on the airwaves with multiple buzz-worthy singles. The R&B vixen has been on a mission to create her own classic album, and while she hasn't quite gotten there, Kelly landed the closest yet with Talk a Good Game. The fourth studio album from the Destiny's Child diva has been her most personal to date, with the introspective single "Dirty Laundry," and also her most sensual. Kelly touched on all bases with this project, from sing-along ride-out anthems, to steamy sex jams and love songs, to breakup ballads. The album is her most consistent body of work, and an exciting progression in her solo career. – J.W.
Standout Cuts: "Down On Love," "Dirty Laundry," "You Changed," "This is Love."
_________________________________________________
09. K. Michelle – Rebellious Soul
It has been a long time coming for songstress K. Michelle, but with her debut album reaching No. 1 in the country on the R&B/Hip-Hop chart, proved that it has been worth the wait. For those that followed K. Michelle's story know that everything wasn't a golden paved road, but talent will take you places far beyond your expectations, and she showed that with this album. Rebellious Soul was lead by the hit single "V.S.O.P." which reached the top 5 on Billboard's Hot R&B/Hip-Hop Songs chart. The outspoken songstress also headlined her very first tour with this album and sold out all but two shows. The year was phenomenal for her, and with "Can't Raise A Man" getting ready to be put in drive, 2014 will be great for the rising R&B star as well. – M.G.
Standout Cuts: "V.S.O.P.," "Can't Raise A Man," "Sometimes," "Hate On Her."
__________________________________________________
08. Robert Glasper Experiment – Black Radio 2
This album is everything in a bag of chips! The musicality and greatness that Robert Glasper brought out of many of R&B's favorites such as Brandy, Faith Evans, Jazmine Sullivan, Jill Scott Anthony Hamilton, etc., was simply outstanding. Each song on this album has it's own identity and it flows like the waves of an ocean. Anyone with an ear can tell that Robert Glasper knew the artists that he was working with, and he made it evident to create chemistry with each of them to produce memorable music. Even though Glasper's Grammy win last year may have caught many by surprise, he proved to any naysayers that he is more than deserving of top honors and certainly gained new fans after they pressed play on this body of work. – M.G.
Standout Cuts: "What Are We Doing" feat. Brandy, "Calls" feat. Jill Scott, "Somebody Else" feat. Emeli Sande, "Trust" featuring Marsha Ambrosius
_________________________________________________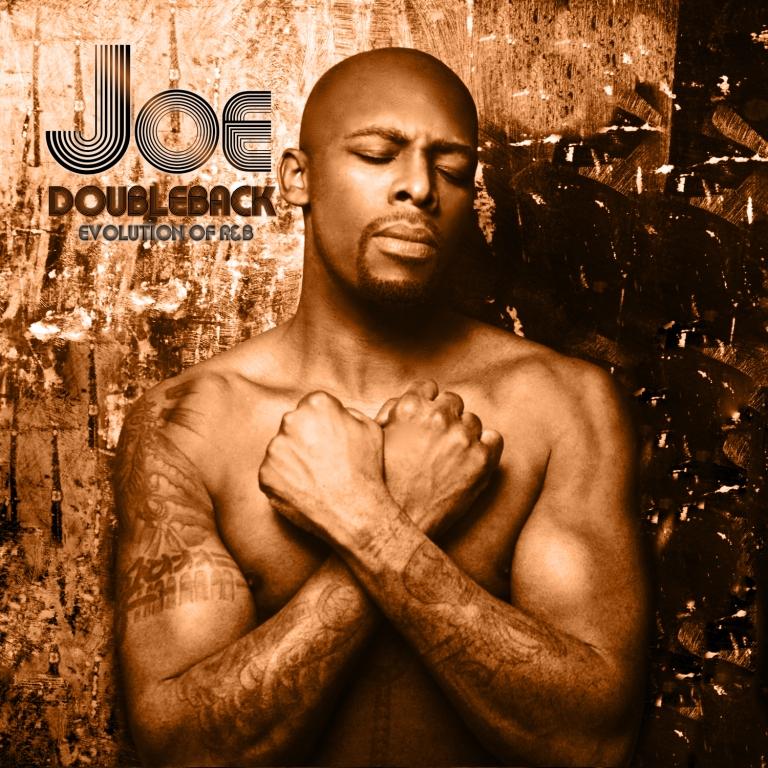 07. Joe – DoubleBack: Evolution of R&B
When thinking of Joe and his music the first word that comes to mind has to be consistency. Doubleback: Evolution of R&B breathes pure R&B from the lead single "I'd Rather Have A Love," which shows his effortless vocal acrobatics and conviction on every note, throughout the entire project. It's unfortunate that the album fell under the radar commercially, but hopefully Joe continues to make great music for many more years. Being a veteran that R&B lovers will always love and enjoy, Joe is one of the few male vocalist around that doesn't have to use technology to assist his voice in hitting every note. – M.G.
Standout Cuts: "Easy," "Love & Sex" featuring Fantasia, "Compromise," "I'd Rather Have A Love."
See the rest on the next page: