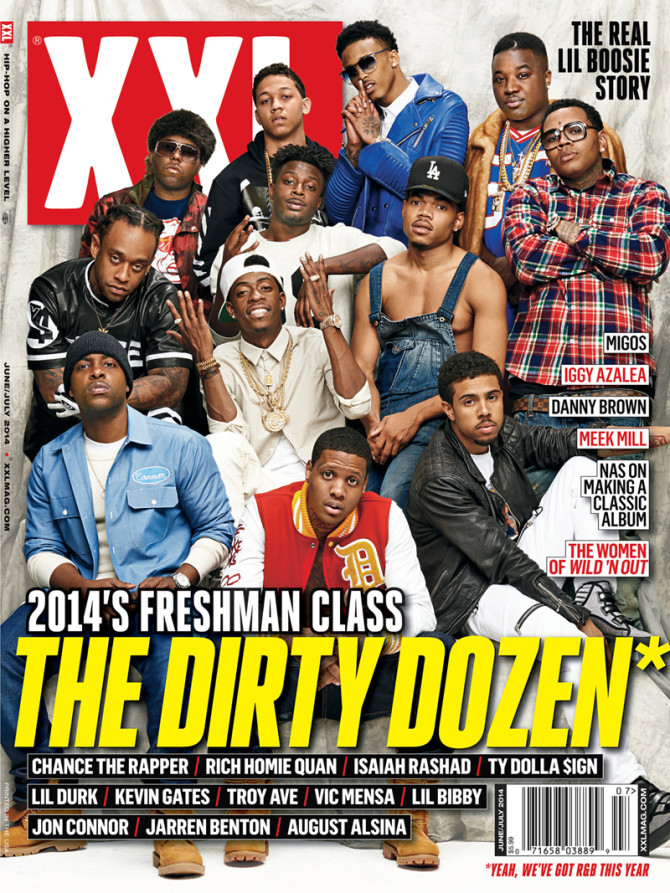 This past February, August Alsina made a pitch to XXL Magazine, via twitter, as to why he should be included on this year's 'Freshman List' cover. Wanting to make history as being the first R&B singer to grace the coveted issue, the rising stars wish has been fulfilled!
Today, XXL finally revealed this year's 2014 Freshman List with the title "THE DIRTY DOZEN," featuring Hip Hop's freshman class: Chance The Rapper, Rich Homie Quan, Isaiah Rashad, Ty Dolla $ign (also a singer), Lil Durk, Kevin Gates, Troy Ave, Vic Mensa, Lil Bibby, Jon Connor, Jarren Benton and R&B singer August Alsina.
After releasing his debut album Testimony last month, selling 64,000 copies in it's first week and landing the No. 2 spot on the Billboard chart, 2014 has to be one of August's best years. Looks like the New Orleans native is heading in the right direction!