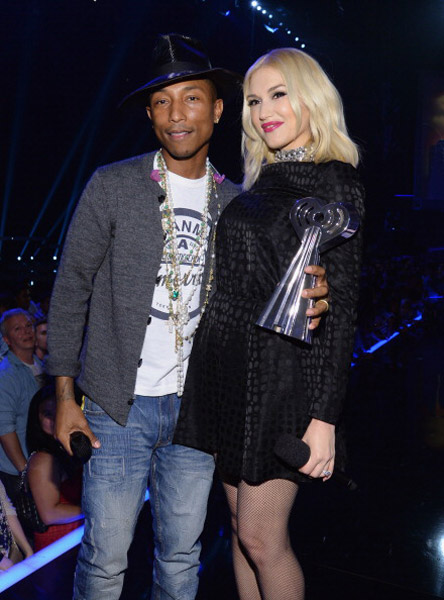 Pharrell Williams has been killing the game for as long as we can remember. From dishing out hit records for other artists to supplying himself with chart toppers, Pharrell is easily one of the most talented artists of the last 2 decades.
So, it was only right that he was honored this time around. Nabbing the iHeartRadio Music "Innovator Award," the timeless artist/producer was well deserving of the honor.
Taking to the stage before being presented his award by singer Gwen Stefani, Pharrell gave the audience a medley performance of his many hits. Featuring – of course -the No. 1 record of the moment "Happy," his collaborative efforts "Blurred Lines," "Get Lucky" and more, the lovable and stylish star continues to impress with every tune he carries.
If you missed it live, watch Pharrell's big moment below!