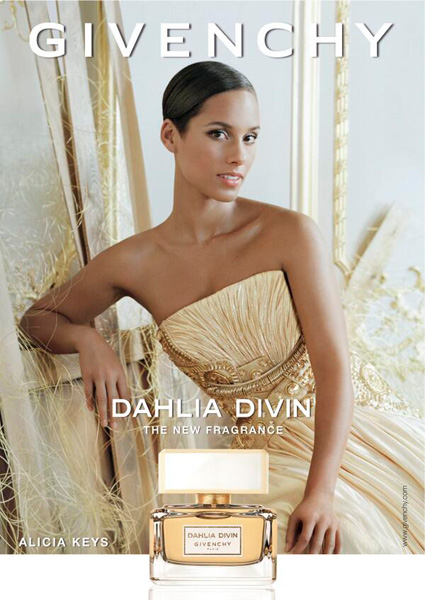 Talented and beautiful songstress Alicia Keys has just received the honor of being named the newest face of Givenchy's upcoming fragrance campaign!
The newest fragrance to join the family, Dahlia Divin, rolled out a sneak peek of its upcoming ad campaign this week and of course, showed nothing but beauty on its page. Featuring Alicia in a strapless golden gown with interesting detail, the new golden bottle will appear in magazine ads beginning in September. Tweeting out, "#DahliaDivin. For my modern day goddesses!!! ;-) Shine without inhibition!!!" it's clear that A. Keys is excited about the newest venture. 
I guess we'll patiently await the newest smell to hit our shelves as will we for Alicia's sixth album that she's currently creating.