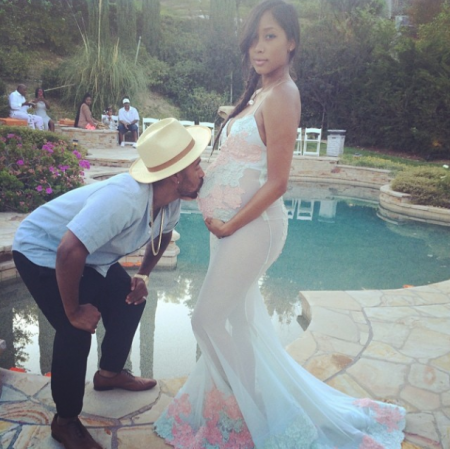 R&B crooner Omarion broke a few ladies hearts when he announced that he and longtime girlfriend Apryl were expecting their first child together. Now, months later, the adorable couple have officially began the celebration with their baby shower.
Dressed in a floral floor length gown, Apryl looked absolutely stunning with her baby bump showing. Not far behind, Maybach O showed his love to his girl and their unborn as he looked more excited than we've ever seen. Joined by family and friends, this was sure to be a memorable event for all.
Take a look a few of the pics after the jump!