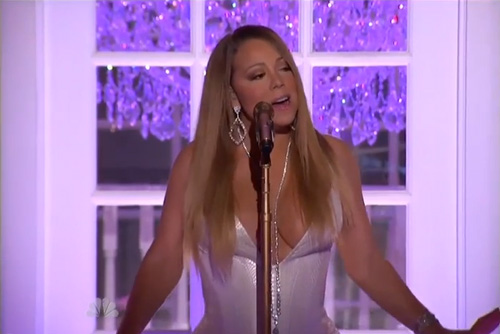 As a special treat for fans, and hopefully added boast to her promotional campaign, Mariah Carey teamed up with NBC to air a special concert from her own home!
Titled, Mariah Carey: At Home In Concert With Matt Lauer, the superstar diva performed in a one-of-a-kind concert from the house she shares with husband Nick Cannon in Bel-Air, overlooking the Hollywood Hills.
Carey sat down with Matt Lauer for a personal interview as well and opened up about her childhood, her family life, and her new album, Me. I Am Mariah…the Elusive Chanteuse.
During the performance, Mimi performed some of her brand new songs from the album including, "Money" with Fabolous and "Heavenly" for the first time.
Check out some clips from her set below!